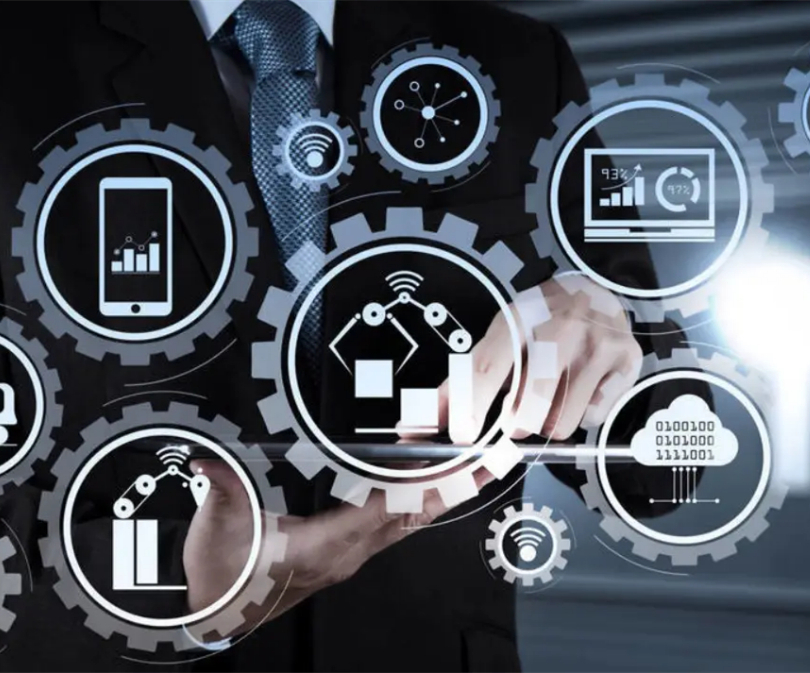 Digitization and intelligence, dual carbon goals and greening, internal circulation construction and supply chain reconstruction are three trends faced by Chinese Manufacturing Industry, which will make great influence on modes of operation and governance of the state and society and directly affects the growth model of the economy, the development model of the industry and the life model of individuals from the concept and reality, the development model of the industry and the life model of the individual.

The so-called digital transformation is a process of transforming production methods, business forms, industrial organization methods and business models, driven by data as the core, with the full integration of new-generation information technology and various industries as the main line, with the goal of improving quality, reducing costs and increasing efficiency.

Firstly, digitalization and intellectualization are conducive to the leapfrog development of social productivity, but a stronger national industrial safety system and living environment are needed to cope with external challenges and solve internal contradictions. The typical feature is digitalization based intelligence and greening. 

Secondly, the dual-carbon goal and greening means reducing the resource thirst for rapid growth, transforming the development model through the concept of green development, and at the same time carrying out total control and internal potential tapping, and improving efficiency through digitization and intelligence.

In addition, internal circulation construction and supply chain reconstruction need to find new growth drivers to cope with the gap in external demand, and digitalization and greening are required to provide new added value and find new growth drivers. 

The above three trends also breed investment opportunities. For example, under the trend of digitization and intelligence, we can focus on the direction of new infrastructure, focusing on investment opportunities in 5G, pan-semiconductor, and intelligent application industry chains.

For another example, under the trend of greening the dual-carbon target, we can focus on investment opportunities in the industrial chain of low-carbon new energy utilization equipment, energy storage, and energy-saving and emission-reduction industrial chains;

What's more, the trend of internal circulation construction and supply chain reconstruction will bring opportunities for advanced manufacturing to fill the gap and domestic alternative investment opportunities. We can focus on the localization of the aerospace and military manufacturing industry chain, key and high-end general mechanical and electrical equipment and parts industry chains.

Regarding to carbon reduction work, the use of digital technology to help reduce carbon emissions is the proper meaning of digital transformation and can play an important role.