Heat treatment - Normalizing
2023-07-12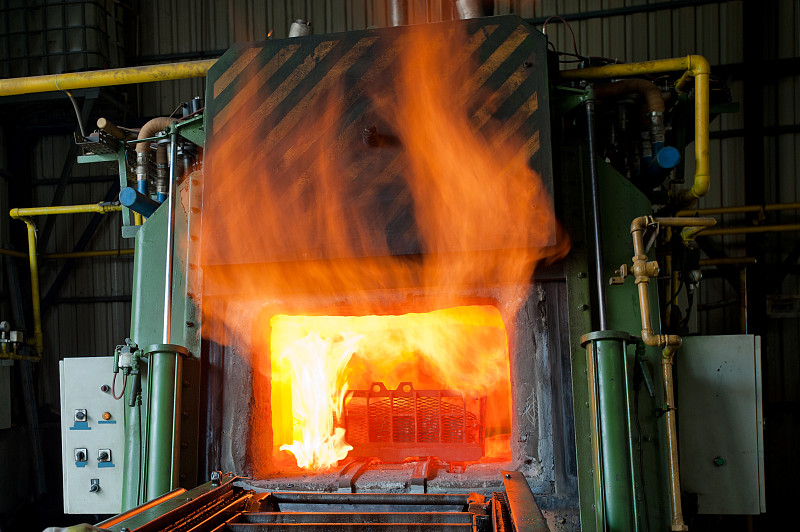 The purpose of normalizing: is to refine grain size, eliminate uneven microstructure, and improve mechanical properties for general structural components; For hypereutectoid steel, the elimination of network secondary cementite is beneficial for spheroidizing annealing.
Application:
(1)For low-carbon steel, normalizing can appropriately increase the hardness of the steel and improve its cutting performance. Due to the excessive amount of ferrite in the annealed structure and low hardness, the phenomenon of "sticking to the tool" is prone to occur during cutting processing. By using normalizing treatment (with a faster cooling rate), a large and fine pearlite structure can be obtained, which has a higher hardness and is beneficial for cutting processing
(2)For medium and low carbon steel and alloy structural steel, normalizing can eliminate stress and Vickers structure, homogenize and refine the structure, with a hardness of 160-230HBW and good cutting performance. It can replace complete annealing as a preparatory heat treatment before quenching, shorten the process cycle, and save energy consumption.
(3)For hypereutectoid steel, normalizing is used to eliminate network secondary carbides and prepare the microstructure for spheroidizing annealing. Because the normalizing cooling is fast, the secondary cementite cannot precipitate in a network along the austenite grain boundary in time.
(4)For structural components with low requirements, normalizing can be used as the final heat treatment. Due to the finer microstructure obtained after normalizing, it has better comprehensive mechanical properties than the annealed state, and the process is simple. For example, after normalizing low-carbon steel, due to the finer ferrite grains obtained and the better toughness of the steel, normalizing treatment is commonly used for plates, pipes, strips, and profiles to ensure a good combination of mechanical properties.
(5)For large forgings, normalizing is often used as the final heat treatment process to avoid significant cracking tendencies during quenching (but it cannot fully utilize the material's potential). At this point, high-temperature tempering up to 700 ℃ is required after normalizing to eliminate stress and obtain good mechanical properties.
(6)For cast steel, normalizing can refine the as-cast structure and improve cutting performance. Due to the complex shape, severe segregation, and poor toughness of castings, a slower heating rate should be used during normalizing to avoid distortion and cracking caused by thermal stress, and the heating temperature is also higher than that of forgings
(7)Some quenched and repaired parts of carbon steel and low alloy steel can be normalized to eliminate internal stress and refine the structure, preventing distortion and cracking during re quenching.