Characteristics of die-cast zinc alloy
2023-07-28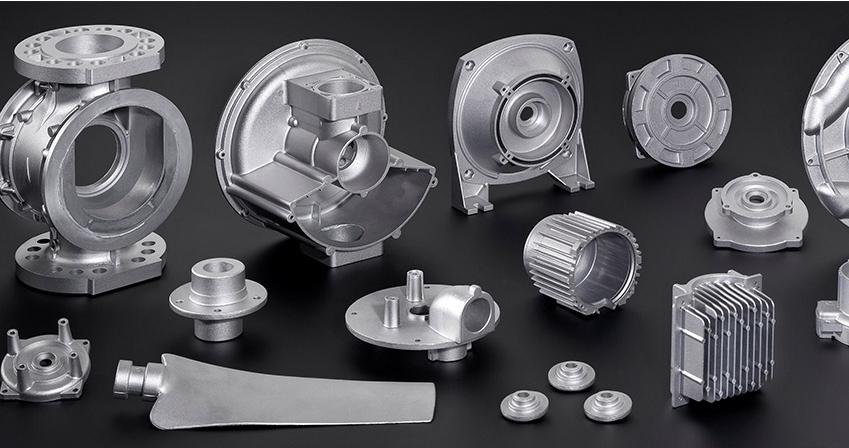 The die-casting performance of zinc alloy is very good, it has the characteristics of small crystallization temperature range, not easy to produce porosity, easy to fill and form, low pouring temperature, long service life of the mold, not easy to adhere to the mold wall and high casting precision. At the same time, it has excellent mechanical properties, especially good compression resistance and wear resistance. In addition, zinc alloy castings can perform various surface treatments well, especially electroplating, so zinc alloy die casting occupies a very important position in the history of die casting development.
However, zinc alloys have serious disadvantages, first of all, aging phenomenon, which is the main reason for the limitation of the application range of zinc alloys. The aging phenomenon of zinc alloy is manifested as volume expansion, strength reduction, especially the reduction of plasticity is more significant. Excessive use will deform the casting and even lead to complete fracture of the casting. The main reason for the aging phenomenon is that the solubility of impurities such as lead, tin, and picks in zinc is too small. The solubility of lead in zinc is less than 0.0019%, that of tin is less than 0.05%, and that of tin is less than 0.25%, so that these Impurities concentrate at the grain boundaries and cause intergranular electrochemical corrosion. Therefore, not only the purity requirements for zinc alloy raw materials are very high, but also very strict requirements for the smelting process.
Secondly, dimensional change is also an important issue for zinc alloy die castings. After the zinc alloy die-casts into a casting, it will shrink in size, and the shrinkage speed is relatively fast at the beginning. After 3 to 5 days, the shrinkage speed slows down after about 2/3 of the completion, and the size gradually stabilizes. Dimensional changes are the result of corrosion caused by changes in the internal structure after die-casting, moist air, and high temperatures. The alloy composition also has a great influence on the dimensional change, especially the influence of copper is more significant. Copper-free zinc alloy castings are more dimensionally stable. Generally speaking, the size of zinc-aluminum binary alloy castings does not change much.
Finally, the working temperature range of zinc alloy is narrow, and its impact toughness decreases sharply when the temperature is lower than minus 10C; when the temperature rises, the mechanical properties decrease, and it is prone to creep. Therefore, the working temperature of the stressed parts generally does not exceed 100°C. Due to the large proportion of zinc alloy, zinc alloy die castings are rarely used in products in many industrial sectors such as aviation, electronics, and instrumentation.