The Leaders of Ningshing Holdings Visit the Front-line Staff
2022-08-05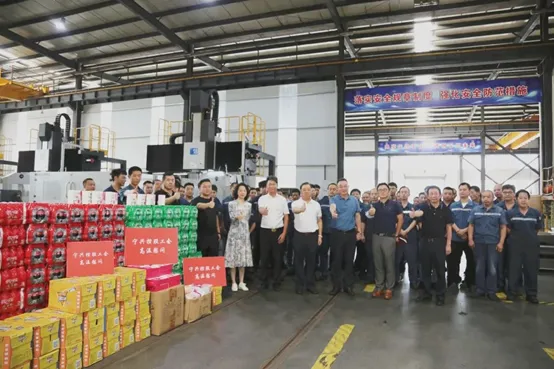 The continuous high temperature has brought great challenges to the majority of staff working hard on the front line of production. Recently, Ningxing Holdings chairman Wu Yigang, Vice chairman Gao Ping, President Huang Yongzeng, Executive Vice President Tan Zhengguo and other leaders went to Ningshing Precision Machinery, Ningshing Ubay, Zhoushan Ningshing Ship Building & Companies Ningbo Sinomach Ningshing Automobile, etc. to visit the front-line staff, who were working hard at their posts and presented them with gifts. At the same time, each company carried out inspections of safety production and civilized business operation.


Chairman Wu Yigang and other leaders entered the factory buildings and operation workshops of production and management, inquired about production safety and high temperature prevention measures in detail, told front-line staff to pay attention to heat prevention and cooling, and required all companies to work hard to complete the annual targets and tasks.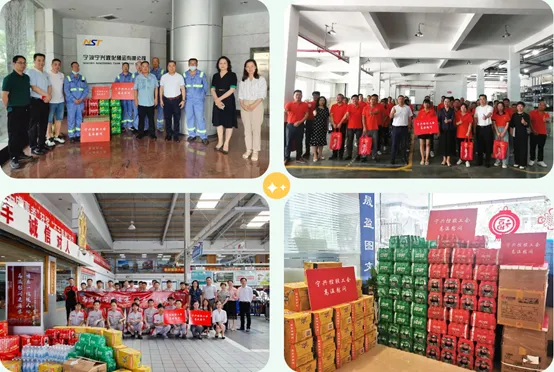 In the inspections of safety production and civilized business operation, the inspection team focused on areas such as production workshops and warehouses of each company, gave guidance on the problems found in the inspection of production equipment, firefighting facilities and environmental health, and required further to strengthen the regular inspection and update the relevant equipment to ensure safe operation.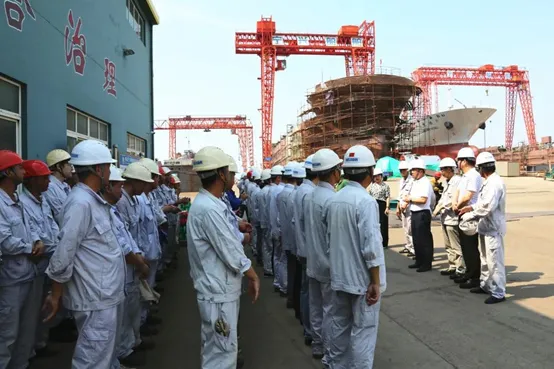 The cordial visit and care of the leaders have sent coolness and motivation to the front-line staff. Everyone expressed that they would take practical actions to contribute to the development of Ningshing