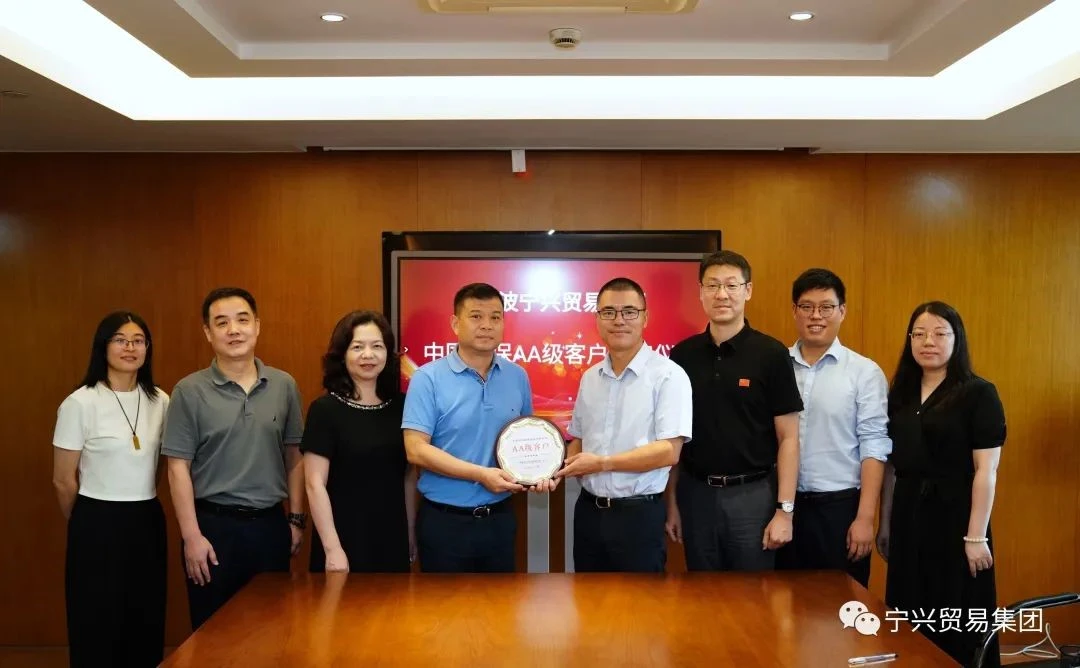 Recently, Assistant General Manager Shen Shuhuan, Deputy Director Xu Zheng and Section Chief Zhu Xuefeng of China Export & Credit Insurance Corporation Ningbo Branch visited our company for business visits. General Manager Zhang Lei, Deputy General Manager Li Junbo, and General Business Department Manager Cai Lifeng etc. were in charge of the reception.

During the meeting, General Manager Zhang Lei expressed his gratitude to Sinosure for its long-term strong assistance to our company's foreign trade work, and introduced the company's import and export situation from January to August. Assistant General Manager Shen Shuhuan thanked Ningshing Trade Group for attaching great importance to the credit insurance work, and put forward valuable opinions and suggestions on the prevention of foreign trade risks at the current stage and the promotion of international market development. The two sides also conducted in-depth exchanges and discussions on the development of credit insurance business, and clarified the development goals and cooperation direction of the cooperative business under the current foreign trade situation.

At the end of the meeting, the AA-level customer awarding ceremony of China Credit Insurance was held. The AA-level customer awarded fully reflects the management strength of our company. As a strategic partner, our company will further strengthen business cooperation with China Credit Insurance Corporation, make full use of various preferential policies of Sinosure, and escort the steady growth of the company's business.