September 28, 2022 Economic and Trade Consulting
2022-09-28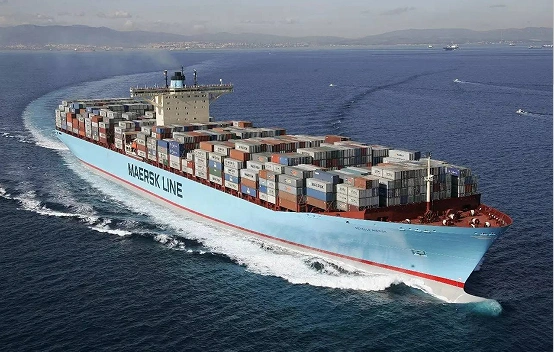 1.    United States announces the lifting of some export restrictions on Iran

Recently, U.S Secretary of State Blinken announced the lifting of some export restrictions on Iran and the issuance of a general license, the main content of which is to reduce the scope of sanctions imposed on Iran on the software/communication service category, support social media platforms and other related cloud services, in order to improve the use of Internet services by Iranians.

2.    SWIFT: RMB becomes the fourth largest payment currency in the world

According to the "2022 RMB Internationalization Report" released People's Bank of China ago, according to the data of the Society for Worldwide Banking and Financial Telecommunication (SWIFT), the share of international payments in the RMB increased to 2.7% in December 2021, surpassing the yen to become the fourth largest payment currency in the world (the top three are the US dollar, the euro and the British pound), and further increased to 3.2% in January 2022, a record high.

3.     OECD: Global economic growth forecast cut to 2.2%

Recently, the Organisation for Economic Co-operation and Development (OECD) released a medium-term economic outlook report showing that due to the impact of the Russian-Ukrainian conflict, the global economic growth forecast for 2023 was lowered from 2.8% to 2.2%. At the same time, the International Monetary Fund said that unless inflation is controlled, the global economy may be worse next year than this year.

4.    The cost of natural gas in Europe is nearly 8 times that of the United States, and the United States is "sucking away" European manufacturing

High natural gas prices are pushing European manufacturers to turn to the United States. Many observers believe that the big winner of Europe's energy crisis is the US economy. A growing number of European companies that produce steel, fertilizers and other basic commodities are moving their business to the United States, where there are more stable energy prices.

5.    Auckland Port Total Container Load Drops 8%

Recently, the Port of Auckland announced that 155,682 TEUs (20-foot containers) loaded passed through the port in August, down about 8% from 169,602 TEUs in the same period last year. Among them, the import volume fell by 10.2% year-on-year to 87844 TEUs; Export containers fell 5.5 percent to 67,838 TEUs. Choose. Shipping labels for both services can be purchased at Amazon-negotiated prices through Buy Shipping in Seller Center.