October 26, 2022 Economic and Trade Consulting
2022-10-28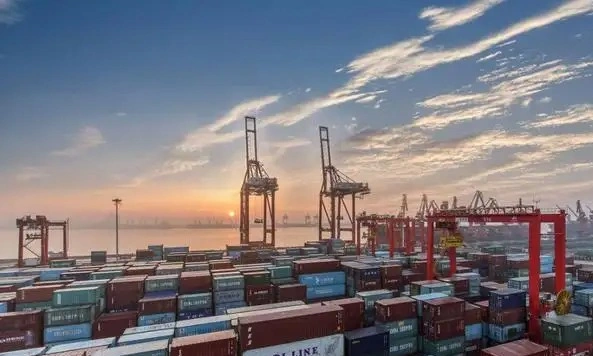 1.    US: Business activity shrinks for fourth straight month in October

S&P Global said U.S. business activity shrank for the fourth straight month in October, with its preliminary U.S. Composite Purchasing Managers (PMI) index, which tracks the manufacturing and services sectors, falling to 47.3 in October from a final value of 49.5 in September. 10 The preliminary monthly manufacturing PMI fell to 49.9, the first time it was below 50 since June 2020, compared with a forecast of 51.0 in a Reuters poll. The initial reading of the services PMI fell to 46.6.


2.    National Development and Reform Commission: Facilitating international business personnel exchanges

Six departments including the National Development and Reform Commission recently issued the "Several Policies and Measures on Focusing on the Manufacturing Industry to Promote the Increase in Foreign Investment, Stabilize the Stock and Improve the Quality". Among them, it is proposed to facilitate the entry and exit of multinational companies, executives, technicians and their families of multinational companies, foreign-invested enterprises, and their families under the premise of effective prevention and control of the new crown pneumonia epidemic.


3.    Australian prices rose 7.3%, a 32-year high

On the 26th, data released by the Australian Bureau of Statistics showed that the Australian Consumer Price Index (CPI) rose by 7.3% year-on-year in the third quarter of this year, the highest level since 1990. The increase was mainly due to rising prices for new homes, natural gas, and furniture.


4.    The World Bank allocates $500 million in aid to Ukraine

Recently, the World Bank paid Ukraine $500 million to assist Ukraine's "emergency spending" needs arising from the ongoing conflict. The president of the World Bank said the massive damage to Ukraine's infrastructure, including water, sanitation and electricity networks, will further endanger the Ukrainian population as winter approaches.


5.    CMA CGM Announces New $500 Overweight Surcharge

Recently, CMA CGM announced a new surcharge of its kind. French shipping companies will impose an overweight surcharge of $500 per TEU on shipments with a gross container weight of 20 tonnes or more from the Indian subcontinent, the Middle East Gulf, the Red Sea and Egypt to the US East Coast, US Gulf and Canada East Coast.