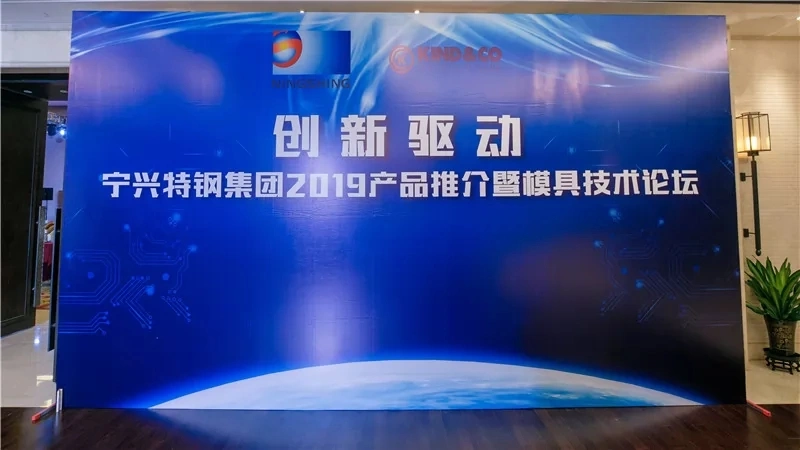 Ningshing Special-Steel 2019 Product Promotion and Mold Technology Seminar
On July 9, 2019, Ningshing Special-Steel and Kind & Co Germany jointly held the "Ningshing Special-Steel 2019 Product Promotion and Mold Technology Seminar" at Ningbo Wuhu Villa. The conference invited more than 200 guest customers such as mold industry associations, mainframe factories, upstream steel mills, and end users to participate in the meeting.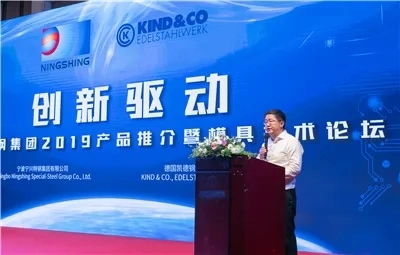 Mr Wang`s speech
Chairman of Ningshing Special-Steel, Wang Wentong, addressed the conference on behalf of the company and introduced the original intention of the event: to further enhance the consensus on the development trend of the mold industry, exchange advanced technology and experience in the field of mold processing and manufacturing, and jointly cope with future changes. At the same time, we call on the mold industry to join hands to meet opportunities and challenges, seek innovation and breakthroughs, and forge ahead in the face of the trend.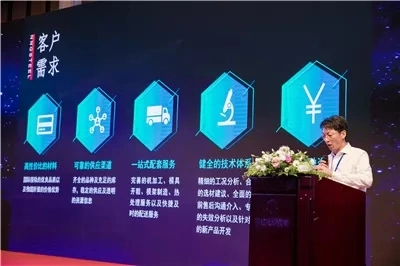 Mr Yang`s speech
Yanjianbin, general manager of Ningshing Special-Steel, gave a speech on "innovation-driven resource integration to better serve users in the ecosystem construction of the supply chain of the steel industry" at the meeting, introducing the company's five major business platforms and the construction of the supply chain industry ecosystem.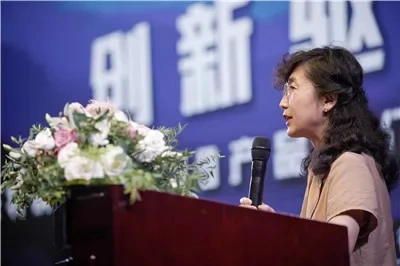 Qinke, Secretary-General of China Mould Industry Association
Introduce the development trend of mould industry, express the confidence of the future mould industry.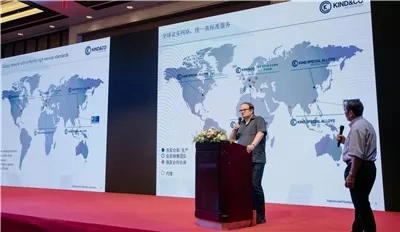 Martin Lowendick, CSO of Kind & Co.
Introduce the situation of Kind Steel Plant and the development direction of international advanced mould.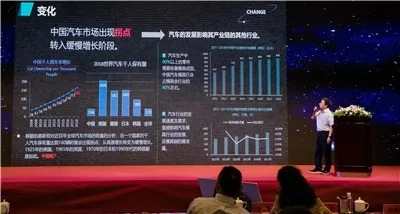 Xiang Liangming, Automobile Application Expert of Shanghai General Pan Asia
Sharing the theme of "Industrial Linkage and Innovative Future"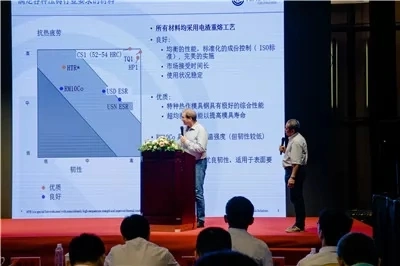 Ingolf Schruff, Expert Application Technology of Kind & Co., Germany
"High-quality die steel solutions for high-grade die casting products" technology sharing.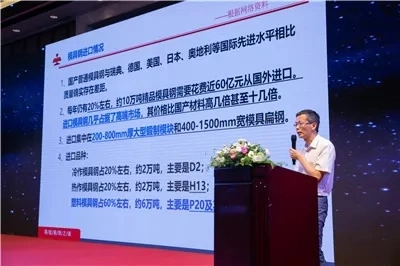 Xie Zhenyong, Die Steel Expert of Changcheng Special Steel
"Changcheng Special Steel Plastic Mold Steel Forging Blocks" Materials Application Sharing.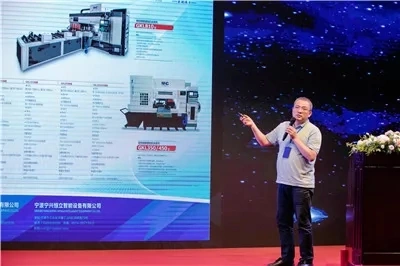 Chen Yaning, Deputy GM of Ningshing Special Steel Group
Sharing on the topic of "Steel Plate Saw and Milling Machine Tool and Application of Steel Plate Distribution"
Zoukang, GM of Ningshing Special Steel Group Heat Treatment Center
Sharing the theme of "Application of vacuum heat treatment to large die casting mould"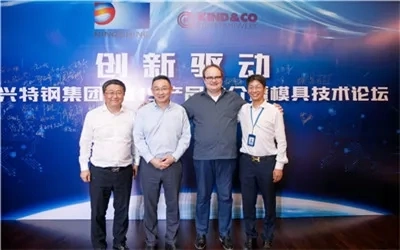 Huang Yongzeng, President of Ningshing Holdings, delivered a speech at the appreciation dinner after the introduction meeting. He Congratulated on the successful outcome of the conference. He hoped everyone will join hands in adversity to create a better future for the mold industry.
The success of the product promotion and die technology Seminar won the praise of the guests. In the exchange, we reached a consensus on how to cope with the future changes in the mold industry, also strengthened our confidence in the development and prosperity of the industry.