Ningshing Precision Machinery Group held 2023 pre-job training for new employees
2023-07-20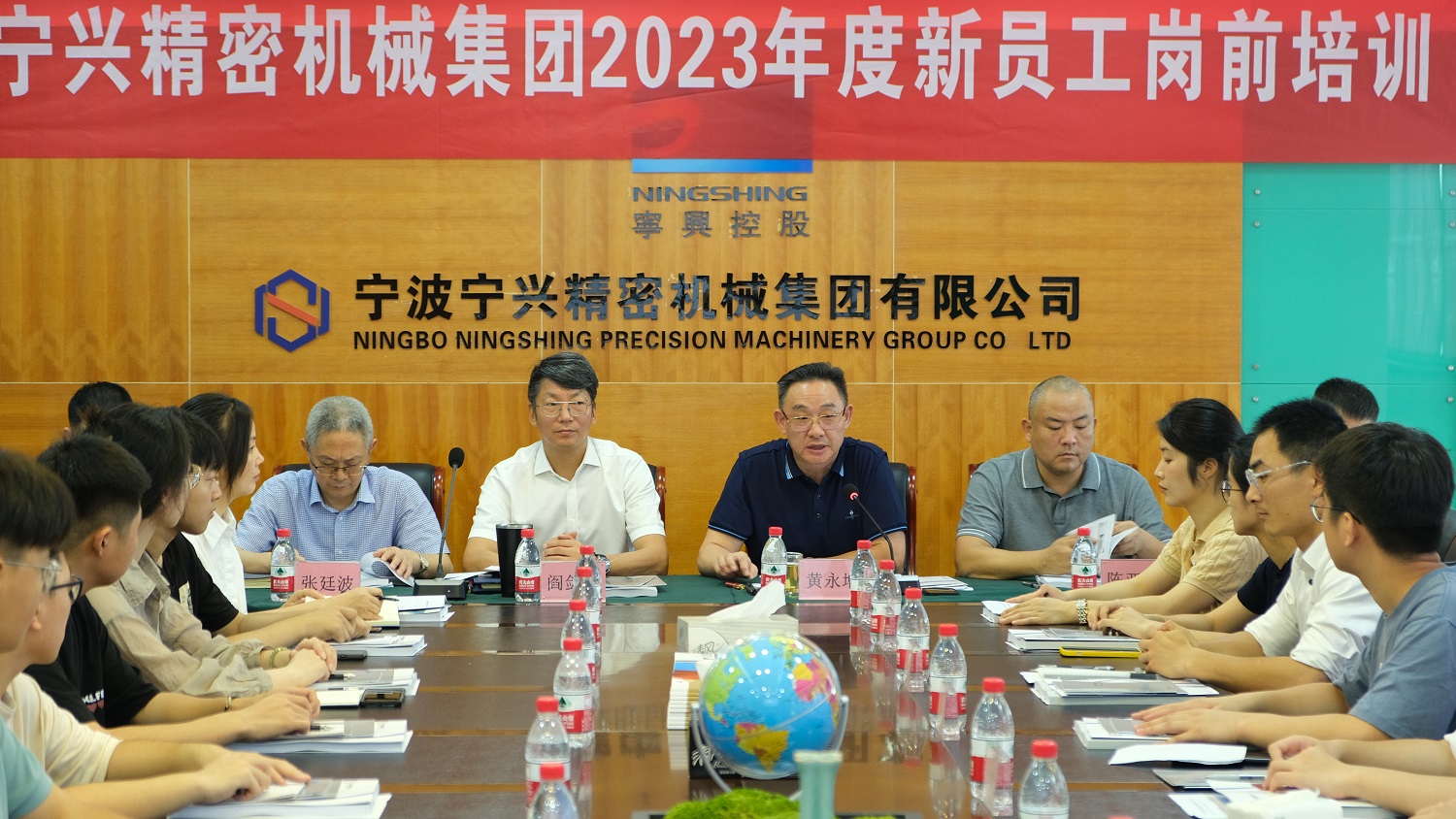 On July 6, 2023, the opening ceremony of 2023 new employee pre-job training of Ningshing Precision Machinery Group was held in the conference room on the third floor of the group. Group leaders, heads of departments and 32 representatives of new employees attended the opening ceremony.
At the meeting, Chairman Huang Yongzeng made a speech to the new employees on behalf of the group, and expressed a warm welcome to the new employees, sincerely hope that they will inject new vitality into the development of the company.
The pre-job training plan for new employees is divided into three stages: The first stage lasts for one month, and mainly completes the pre-job theoretical knowledge cognition training and field study tour; The second stage lasts for two months, mainly in the form of teachers and apprentices to carry out the department and post training; In the third stage, a comprehensive evaluation of practical training will be conducted after three months.
It is believed that through systematic and centralized training, new employees can be helped to familiarize themselves with the enterprise as soon as possible, change their role positioning, strengthen their career choice, consolidate their job knowledge and skills, improve their professional quality, quickly integrate into the big family of Ningshing Precision Machinery, form common values, enhance cohesion, and train and reserve future-oriented reserve talents for the company, thus enhancing the core competitiveness of the company.