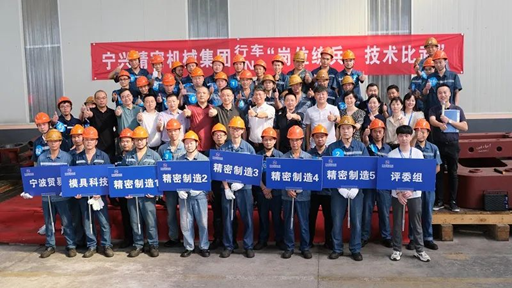 At 8:30 am on September 16, Ningshing Precision Machinery Group's 2022 annual Crane and CNC Skill Competition was held in the manufacturing workshop. The opening ceremony was presided over by Secretary Jiang Ning. The leaders of the group, including Chairman Huang Yongzeng, General Manager Yan Jianbin, and heads of companies and departments in Ningbo headquarters attended the event.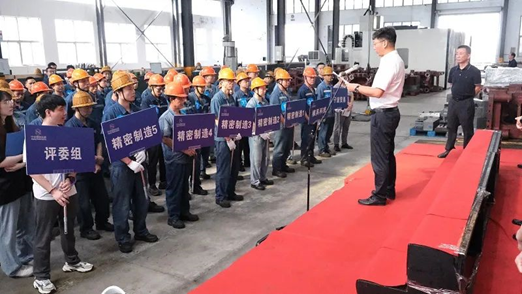 At the opening ceremony, Yan put forward three requirements and expectations for this skill competition on behalf of the group. First, in the skills competition everyone should strive to improve job skills and comprehensively promote safe production; second, all contestants and judges should comply with the rules of the competition to ensure the smooth progress of the event; third, the whole group should take the competition event as an opportunity to set off an atmosphere of catching up and surpassing by learning. The activity leading group and the jury group respectively introduced the registration and organization of the competition, the competition process and scoring standards, and the contestants and judge representatives made oath speeches. After the opening ceremony, the competition area of Ningbo headquarters successfully held a competition of practical crane skills.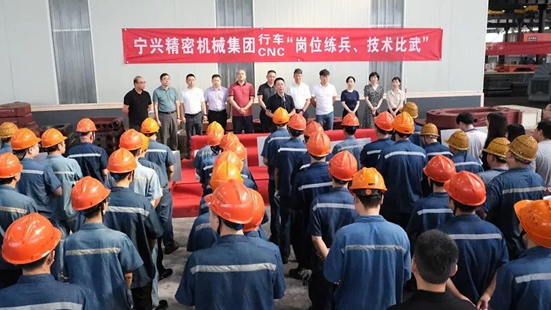 As an important activity of Ningshing Precision Machinery Group to strengthen the construction of front-line operators, this competition included two projects of crane control and CNC machine tool operation. Among them, the crane competition would be held in the main competition area in Ningbo headquarters and companies in six major competition areas. After the preliminary planning and mobilization, a total of 84 front-line operators were registered for this competition. The crane competition was divided into two assessment items, namely "pile positioning" and "stable target landing", which aimed to examine the standardization, stability, accuracy and proficiency of the front-line operators in crane operation. According to the score ranking, the "Technical Expert" of Ningshing Precision Machinery Group was selected and awarded.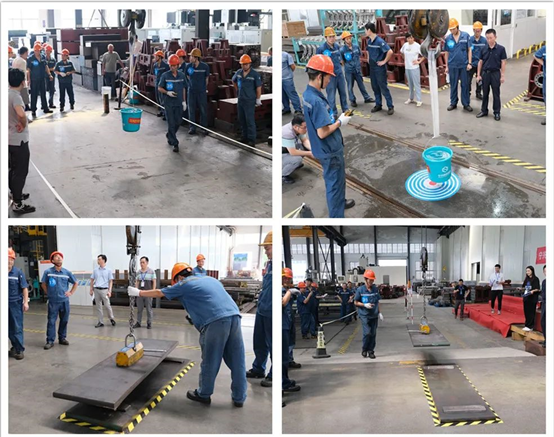 The crane operation is an important work link in the process of mold material sales and machining, and it is an important guarantee for production efficiency, quality and safety. 
Through the skill competition, workers were guided to further master the operating procedures and safety requirements, consolidate professional knowledge and job skills, work hard to learn skills and improve their abilities, so as to form a better working atmosphere, making positive contributions to the company's production, operation and development.