Strengthen confidence, seize opportunities, and make every effort to fight the tough battle of foreign trade——Ningshing Holdings held a mobilization meeting for foreign trade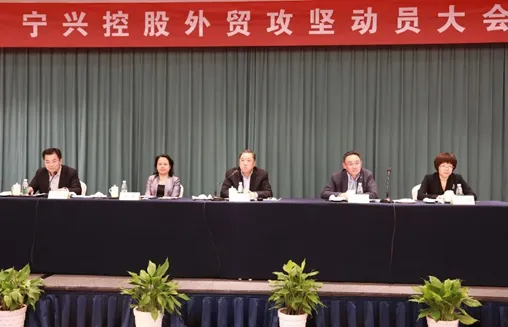 Ningshing Holdings held a foreign trade mobilization meeting at Ningbo Nanyuan Hotel to discuss how to actively respond to the current severe foreign trade situation, seize further opportunities, overcome difficulties, and jointly promote the quality and increment of Ningshing's foreign trade. More than 130 members of the management team, business department managers and business backbone representatives from the 7 subsidiaries of Ningshing Holding's foreign trade sector attended the mobilization meeting. The meeting was chaired by Executive Vice President Tan Zhengguo.

1. Guest sharing




In the first half of the meeting, Zhang Yan, Director of Ningbo Municipal Bureau of Commerce, and Meng Xianglong, Research Director of Ningbo Credit Insurance Industry, were invited. First of all, Zhang made a speech on the situation and policy guidance of "Strengthening Confidence, Guaranteeing the Main Body, and Making Practical Actions to Strive to Stabilize the City's Foreign Trade Fundamentals". He introduced the current general situation of foreign trade, as well as the relevant policies and measures issued by the government, and encouraged foreign trade members in Ningshing to strengthen their confidence, maintain their determination, and jointly cope with challenges. 
With the title of "Current Export Risks and Corporate Responses", Meng analyzed the current difficulties and risks faced by foreign trade from the perspectives of the Russian-Ukrainian relationship, consumption changes, supply chain and exchange rate impact, and proposed short-term and long-term countermeasures that foreign trade companies could take.

2. Foreign trade mobilization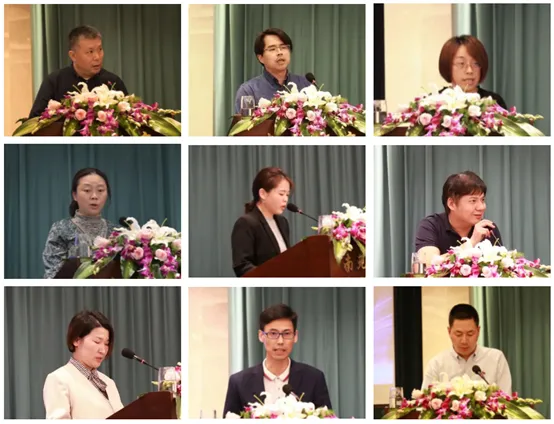 In the second half of the meeting, the foreign trade mobilization was carried out. First of all, 9 representatives from the front-line business of key foreign trade sectors made speeches. Combining with their own business conditions, everyone expressed that they would actively respond to the current difficulties such as loss of orders, logistics blockage, unstable supply chain, and rising costs, and ensure the completion of the annual target.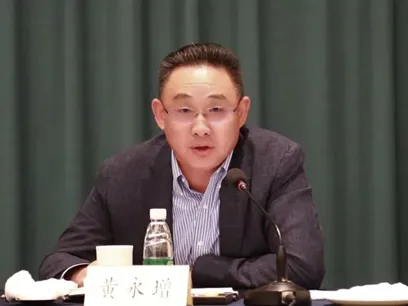 Then, Huang Yongzeng, President of Ningshing Holdings, delivered a mobilization speech on "Strengthening Confidence and Seizing Opportunities to Fight the Tough Battle of Foreign Trade". He required all foreign trade companies to stick to their goals, actively create foreign trade increments, and make every effort to improve their business scale and efficiency. He pointed out that in special times, all members should focus more on specialized foreign trade operations, and adhere to the bottom line of safe operation. He called on all Ningshing foreign trade members to strengthen their confidence, invigorate their spirits, enhance their sense of responsibility, actively seize opportunities and the critical period of import and export growth, fight the tough battle of foreign trade, go all out to complete the set goals for the year, and make important contributions to the high-quality development of Ningshing Holdings.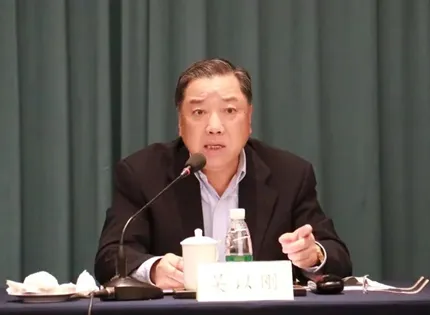 Finally, Chairman Wu Yigang pointed out that the mobilization was a positive response during a special period. At present, the CPC Central Committee and the State Council have issued relevant policies, sending a strong signal to the whole society to effectively respond to risks and challenges and stabilize economic and social operations. He emphasized that development was the foundation and key to solving all problems in foreign trade. He hoped that employees in the foreign trade sector, especially the general manager and the management team, keep in mind that "persistence is victory".