May 31, 2022 Economic and Trade Consulting
2022-05-31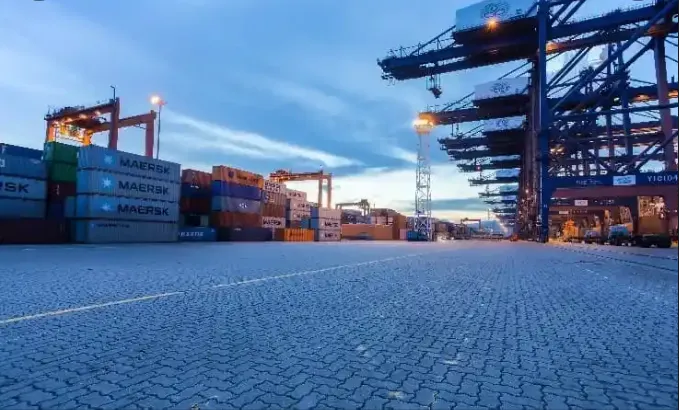 1. Russia announced an allocation of 8 trillion rubles to stimulate the economy

Recently, Russian Finance Minister Siluanov said that under the current situation, the Russian government will allocate 8 trillion rubles to support economic development, and one of the priorities is to support exports. In addition, Rosstat reported that the country's economy grew 3.5% year-on-year in the first quarter, driven by passenger transport and mineral resource extraction.

2. China's foreign exchange market turnover in April totaled 17.14 trillion yuan

The State Administration of Foreign Exchange announced that in April 2022, the total turnover of China's foreign exchange market (excluding the foreign currency pair market, the same below) was 17.14 trillion yuan (equivalent to 2.67 trillion US dollars). Among them, the bank-to-customer market turnover was 3.56 trillion yuan, and the inter-bank market turnover was 13.58 trillion yuan.

3. World Bank: Invest 30 billion US dollars to alleviate the food crisis

A few days ago, the World Bank announced that in response to the current food security crisis, it will invest US$30 billion to support existing and new projects in the fields of agriculture, nutrition, social protection, water conservancy and irrigation, to encourage food and fertilizer production and strengthen food systems. Facilitate the expansion of trade and support vulnerable households and producers.

4. Vanuatu declares a climate emergency

Vanuatu's parliament has declared a climate emergency for the country. The country's prime minister said it would spend $1.2 billion to mitigate the impact of climate change on the country. The country is also the most climate-threatened Pacific Small Island Developing State in the world.

5. The profit of the global container shipping industry may reach 500 billion US dollars

The container shipping industry is set to make a staggering $500 billion in operating profits by the end of 2022 from a two-year supply chain woes, according to estimates from consultancy Drewry Maritime Research. These profits may be used to build logistics giants, pay dividends and buy back shares.