March 7, 2022 Economic and Trade Consulting
2022-03-07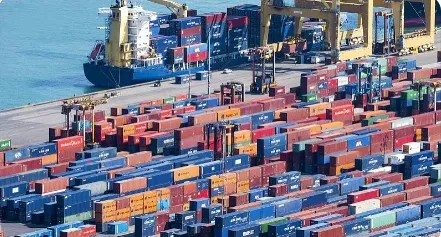 1.    The US government announced that it is considering imposing sanctions on India.

2.    Central Bank of Russia: Commissions will be levied on individual purchases of foreign exchange.
The Central Bank of Russia has announced that it will impose a 30% commission on foreign currency purchase by individuals in the institutional market.

3.    Suez Canal: No ban on Russian ships
A few days ago, the head of the Egyptian Suez Canal Authority, Osama Rabi, Said that the Suez Canal is a neutral international corridor that is not affected by politics or war. We cannot prohibit any ships from passing through the canal.

4.    Amazon announces the closure of 68 bookstores and other offline stores
Amazon announced that it will readjust its brick-and-mortar store strategy, closing 68 offline stores including bookstore, and plans to pay more attention to stores such as Amazon Fresh and Amazon Style and Just Walk Out technology.

5.    MSC will adjust false positive fee to $3,500/container
Recently, MSC Mediterranean Shipping announced that from April 1, 2022. MSC will adjust the "misdeclaration fee" to USD3500/container. This rule applies to all shipments from Asian/Southeast Asian countries to all destinations.