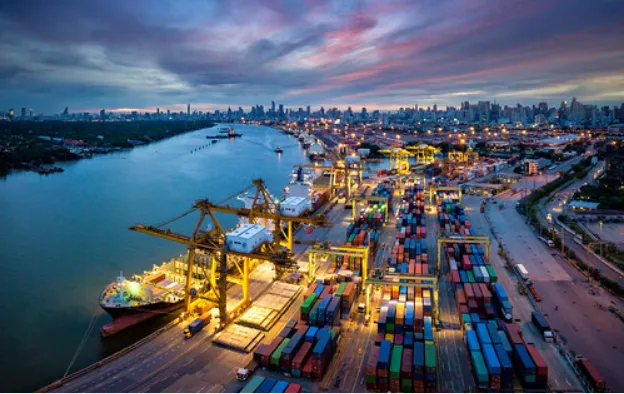 1.    U.S. economy shrinks 1.6%, trade deficit narrows to new low
Recently, the final revised data released by the US Department of Commerce showed that in the first quarter of 2022, the real GDP of the United States fell by 1.6% at an annual rate, down 0.1 percentage points from the revised data previously released. It also pointed out that the country's trade deficit narrowed 2.2 percent in May to $104.3 billion, the lowest level this year.

2.    RMB remains the world's fifth most active currency in May
Recently, the latest RMB monthly report and statistics released by the Society for Worldwide Interbank Financial Telecommunication (SWIFT) show that in May 2022, in the global payment currency ranking based on amount statistics, the RMB remained the fifth most active currency in the world, accounting for than 2.15%.

3.    UN: Global food prices will rise by 3.7%
Recently, the United Nations Conference on Trade and Development (UNCTAD) released a report that from February to May 2022, the transportation price of bulk commodities such as grain has increased by nearly 60%. At the same time, it is expected that the simultaneous rise in food prices and freight will lead to a 3.7% increase in global food consumer prices.

4.    CMA CGM announces 10%-20% price cut for France
Recently, CMA CGM announced that starting from August 1, when large French retailers import consumer goods through CMA CGM, each 40-foot standard container can get a discount of 500 euros. For containers destined for French overseas territories, a discount of 500 euros can also be obtained, with a discount of about 10%-20%.

5.    DHL announces acquisition of Australian logistics giant
Recently, DHL Supply Chain announced that it will acquire a 100% stake in Glen Cameron Group, an Australian logistics company specializing in road freight and contract logistics. The acquisition will increase DHL Supply Chain (China)'s shipping capacity in the region.