Innovative Marketing in the Post-coronavirus Era
2021-11-10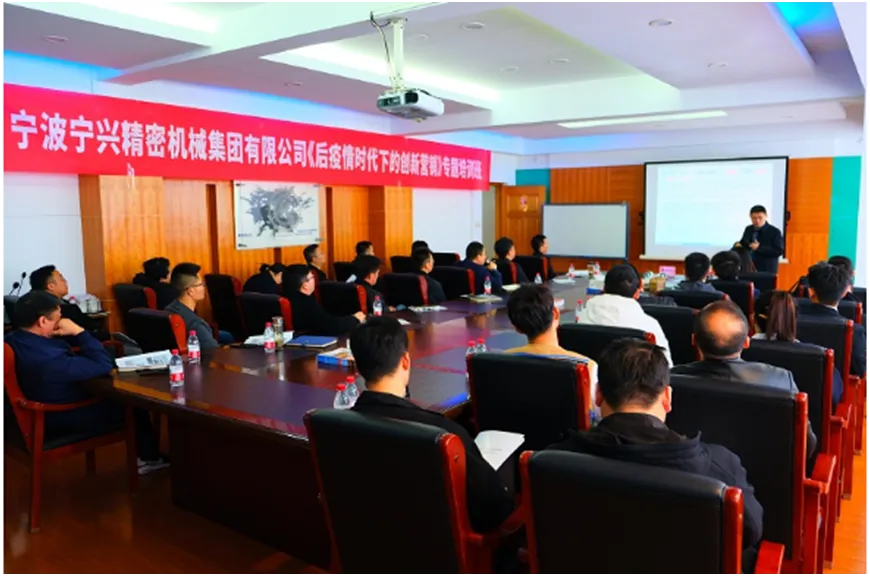 November 9, 2021, Ningshing Precision Machinery Group organizes "Innovative Marketing in the Post-coronavirus Era" training. Mr. Shang Xudong, the chairman of Youzhi Chuangxian Management Consulting Agency, was invited to give lectures on site. More than 80 people from the business department of the group participated in the training; also overseas companies participated in the training in the form of video.

In the Post-coronavirus era, the market environment has undergone major changes, which have presented new issues and challenges to our business. Before the training, Mr. Shang Xudong communicated with our business backbone in advance to understand the company's current problems encountered by the company in manufacturing, marketing, and sales. In the lecture, Mr. Shang explained to everyone why innovation is necessary, the key points of innovation, marketing innovation direction, and 16 innovative marketing with the theme of "Innovative Marketing in the Post-coronavirus Era". The teacher explained marketing techniques and risk control based on case analysis, so that everyone has a new understanding and inspiration on how to carry out innovative marketing in the Post-coronavirus era.

The training was widely praised by the trainees, and everyone expressed that they would further strengthen their learning and understanding of innovative marketing, and applies new marketing concepts and marketing techniques to practical work.