Guo Bo, Party Secretary of the Tieshan went to Ningshing, Hubei for investigation and inspection.
2021-12-02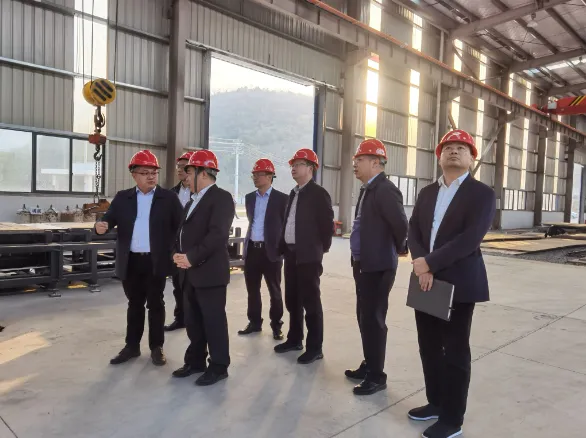 On November 29, 2021, Guo Bo, Secretary of the Tieshan District Committee of Huangshi Development Zone, and Tang Liang, Deputy District Mayor, led relevant leaders of the District Party and Government Office, District Science and Technology Bureau, District Economic and Information Bureau, Tieshan Sub-district and other relevant leaders to Hubei Ningshing mold Technology Co., Ltd. carried out research and inspection.






Secretary Guo and his entourage inspected the safety production, product quality, work flow, resource procurement, economic benefits of Hubei Company, and understand the construction of the second phase. Li Hongchuan, general manager of the Hubei Ningshing, introduced the company's production and operation to Secretary Guo, as well as the difficulties faced by the company. He introduced the heat treatment project and preparatory work of the intelligent equipment p plate production line project. He also introduced how Ningbo Ningshing Precision Group's took advantage of Huangshi's local resource to develop mold materials, and exploration of industrial interconnection work.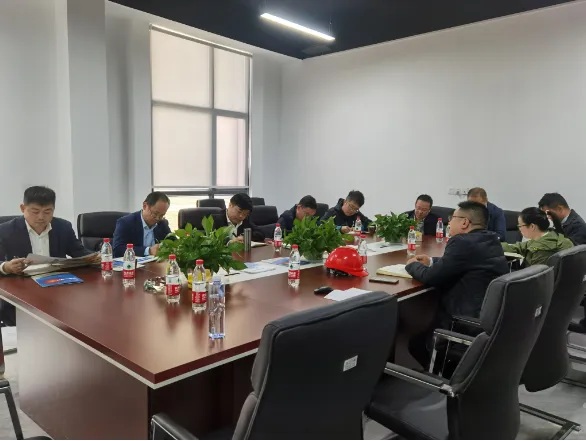 Secretary Guo and his entourage watched the advertising video of Ningshing Precision Machinery Group, fully encourage Ningshing Precision Machinery Group to invest and develop in Huangshi, at the same time, relevant government departments are required to focus on the development of the Hubei Ningshing and cooperate with the Hubei Ningshing's "specialization, special new" declaration work.