February 22, 2023 Economic and Trade Consulting
2023-02-22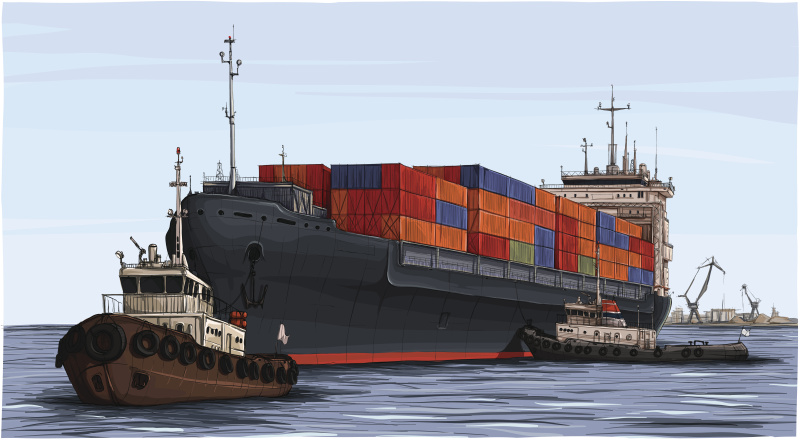 1. EU bankruptcies soar to seven-year high
A few days ago, Eurostat released a report saying that the number of EU companies declaring bankruptcy soared to the highest level since records began in 2015 in the fourth quarter of 2022, as the EU teeters on the brink of recession. Compared with the third quarter, the number of insolvent firms surged 26.8 percent and the number of firms registering for business fell 0.2 percent from the same period a year earlier, the report said.
2. Tables, chairs and accessories: Vietnam makes final anti-dumping ruling
Recently, the Ministry of Industry and Trade of Vietnam issued a resolution to make a final affirmative anti-dumping decision on tables, chairs and accessories originating from China, deciding to impose 21.4% anti-dumping duty on Chinese chairs and accessories and 35.2% anti-dumping duty on Chinese tables and accessories. The Vietnam tariff numbers of the products involved are 9401.31.00, 9401.39.00, etc.
3. Saudi Arabia's inflation rate rose slightly to 3.4% in January
Recently, the Saudi Arabian government released data showing that the country's annual inflation rate rose slightly to 3.4% in January from 3.3% in December, with price increases mainly influenced by housing costs. Housing, water, electricity, gas and other fuels accounted for the largest share of the consumer basket at 25.5%, up 6.6% from a year earlier.
4. Amazon's 2022 platform draw exceeds 50% for the first time
Recently, according to a study by Marketplace Pulse, the average percentage of fees Amazon collects from each sale exceeds 50% for the first time in 2022. The agency calculated the total cost of selling goods on Amazon, including commissions on each sale, warehouse storage, packaging and logistics, and the cost of placing ads.
5. Asia to the United States in January container shipping volume decreased by 17%
21, the U.S. research firm Descartes Datamyne statistics show that in January, Asia to the United States of 1,427,796 sea container shipments (based on 20-foot containers), down 17 percent year-on-year. The decline was narrower compared to December 2022 (23%). The data may reflect retail movements in the U.S. that are performing strongly.

6. StarElite Shipping Line announced the suspension of the Electric Express (ZEX)
Recently, StarElite Shipping announced that StarElite Electric Express (ZEX) will suspend service and the restart time is to be determined. The last water ship of this route will start on February 23, 2023 and the expected arrival time is March 10-15, 2023. This ocean express service from China to Los Angeles, USA will take only 12 days for the voyage.