Domestic Oil Prices May Rise for The First Time in The New Year
2023-01-03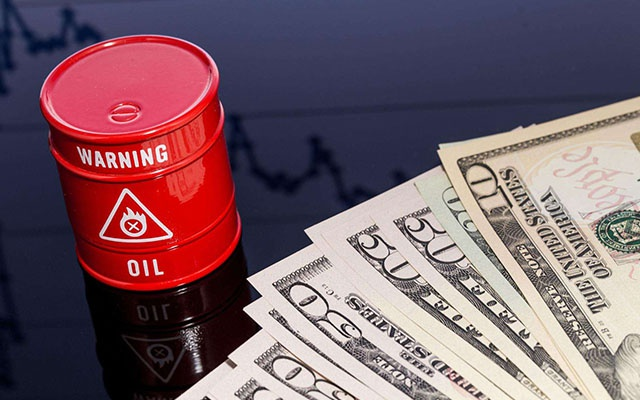 The "Economic Information Daily" reporter learned that according to the current refined oil price formation mechanism, at 24:00 on January 3, the domestic refined oil retail price limit will start the first adjustment in 2023. Judging from the current situation, it is expected to usher in an increase.


Since 2022, international oil prices can be said to have been on a roller coaster. At the beginning of the year, it soared to close to US$140/barrel. However, as central banks around the world raised interest rates sharply to combat inflation, fears of economic recession affected the market, and oil prices cooled rapidly in the second half of the year.


Towards the end of the year, good news such as China's demand improvement and the U.S.'s announcement of the repurchase of strategic oil reserves boosted oil prices. The decline in production due to extreme weather and the decline in U.S. commercial crude oil inventories also provided momentum for the rise, but concerns about economic recession and the U.S. stock market fell, etc. Limit the rebound space of oil prices.


For the whole year, oil prices in New York have risen by more than 6.7%, and Brent oil prices in London have risen by about 10%, which is lower than the cumulative increase of 50% in 2021.


As of the close on December 30, 2022, the price of WTI crude oil futures for delivery in February 2023 closed at $80.26/barrel, an increase of 2.37%; the price of London Brent crude oil futures for delivery in March 2023 closed at $85.91/barrel. Barrels, an increase of 2.94%. This price level is slightly higher than the oil price of 75-80 US dollars per barrel at the end of 2021.


Affected by this, the rate of change of crude oil for domestic refined oil price adjustment reference is also developing in a positive range. According to Jinlianchuang's calculations, as of the ninth working day on December 30, the average price of reference crude oil was US$79.46/barrel, with a change rate of 3.51%. The corresponding domestic retail price of gasoline and diesel should be increased by 240 yuan/ton. "It is expected that the final price adjustment range may still narrow slightly, and the final range may be around 220 yuan/ton." Jinlianchuang analyst Wang Shan said.


Looking ahead, many market research institutions believe that due to the rebound of the epidemic and the possible recession of the economy, international oil prices may still face greater pressure in early 2023, but they will rise as the epidemic eases and the arrival of summer, and oil prices will remain unchanged throughout the year. higher level.