August 15, 2022 Economic and Trade Consulting
2022-08-15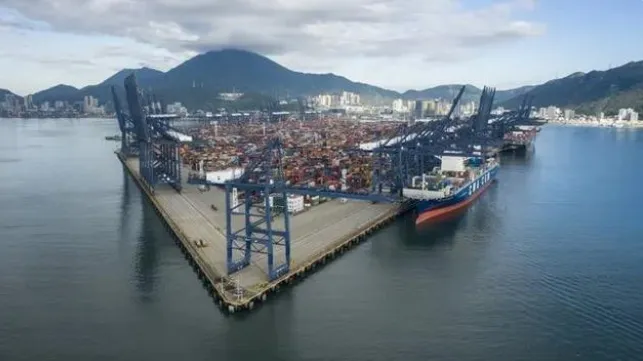 1.    European countries release price indices to record highs
Recently, many European countries released July inflation data. Hungary's consumer price index rose 13.7% year-on-year in July, the highest in 24 years; Norway's CPI index rose 6.8% year-on-year, the fastest growth rate since July 1988; Germany's inflation rate reached 7.5%, over 7% for 5 consecutive months; Portugal's CPI increased by 9.1% year-on-year, the highest since November 1992; Irish consumer prices rose by 9.1%, the highest increase since 1984.


2.    Pakistan's foreign reserves are less than $8 billion, new low
The latest data released by the State Bank of Pakistan shows that as of August 5, the foreign exchange reserves held by the State Bank of Pakistan were US7.8303 billion, a decrease of US555 million form US8.3854 billion on July 29 and the lowest since October 2019.


3.    Cargo volumes at Russian seaports fall 0.2% in first 7 months
From January to July this year, the cargo turnover of Russian seaports was 482 million tons, a year-on-year decrease of 0.2%, according to the Russian Federation Haihe Transport Agency. Among them, dry cargo transshipment fell by 5.1% to 225.8 million tons, and liquid cargo increased by 4.5% to 256.2 million tons. Cargo volumes at Caspian ports fell the most, down 27.5% to 3.1 million tons.


4.    USPS Announces Operation of DMV Pilot Program
USPS announced today that it is launching a pilot program to lease self-service kiosk space in the lobby of the Post Office from the California Department of Motor Vehicles. Select California Post Office customers can use these kiosks for DMV transactions, including renewing vehicle registrations and requesting replacement registration cards or stickers.