August 02,2022 Economic and Trade Consulting
2022-08-02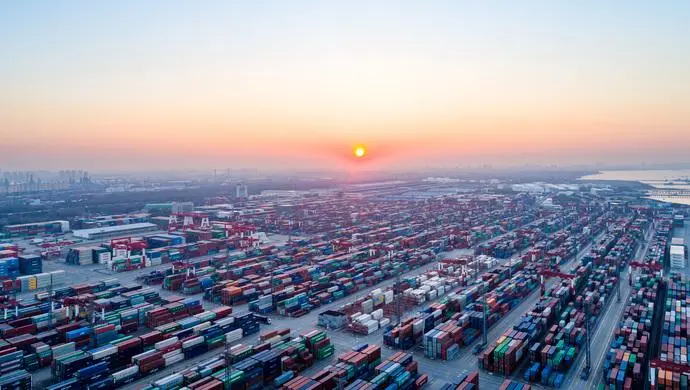 1.    The economic sentiment index of the euro zone fell sharply, and inflation exceeded expectation

Recently, the European Commission announced that the economic sentiment index in July fell to 99.0 from 103.5 in June, the lowest value since February 2021, far below the expected 102.0. the region's April to June GDP growth slowed to 0.7% from the previous quarter. In addition, the initial value of the euro zone's HICP in July rose by 8.9% year-on-year, far exceeding the ECB's 2% target.

2.    China's manufacturing PMI is 49%, below the threshold

According to data released by the National Bureau of Statistics, in July, China's manufacturing purchasing managers' index (PMI) was 49%, down 1.2 percentage points from the previous month and below the threshold; the non-manufacturing business activity index was 53.8%, down 0.9 from the previous month percentage point; the composite PMI output index was 52.5%, down 1.6 percentage points from the previous mont.

3.    Central banks raise key interest rates by 75 basis points

Recently, with the Federal Reserve raising interest rates by 75 basis points, many countries have started the interest rate hikes. The Saudi central bank raised the key interest rate by 75 basis points; the Qatar central bank raised the deposit rate by 75 basis points and the lending rate by 50 basis points; the Bahrain central bank raised the one-week deposit rate by 75 basis points.

4.    Zimbabwe's annual inflation rate rises to 256.9%

Zimbabwe's annual inflation rate rose to 256.9 percent in the year to July. In this regard, the Reserve Bank of the country issued gold coins, and hopes that through the use of gold coins, the demand for dollars by the people and businesses will be reduced, the devaluation of the Zimbabwe dollar will be prevented, and the serious inflation problem in Zimbabwe will be quelled.

5.    Maersk launched value-added services and customized personalized solutions

A few days ago, Maersk launched Value Protect. This service is an integral part of Maersk's comprehensive logistics service. It customizes personalized solutions for different needs of users, covering different guarantee scopes and guarantee amounts. The scope of compensation for value preservation services includes fire, damage to goods caused by delays, etc.