Set sail, create brilliant art--Ningshing Precision Machinery Group held the unveiling ceremony of the chief studio of heat treatment
2023-07-07
On June 19, 2023, Ningbo Ningshing Precision Machinery Group Co., Ltd. grandly held the unveiling ceremony of Ningshing Heat Treatment Chief Studio. Group leaders and all heat treatment staff attended the unveiling ceremony. Chairman Huang Yongzeng and General Manager Yan Jianbin jointly worked for the chief room inauguration.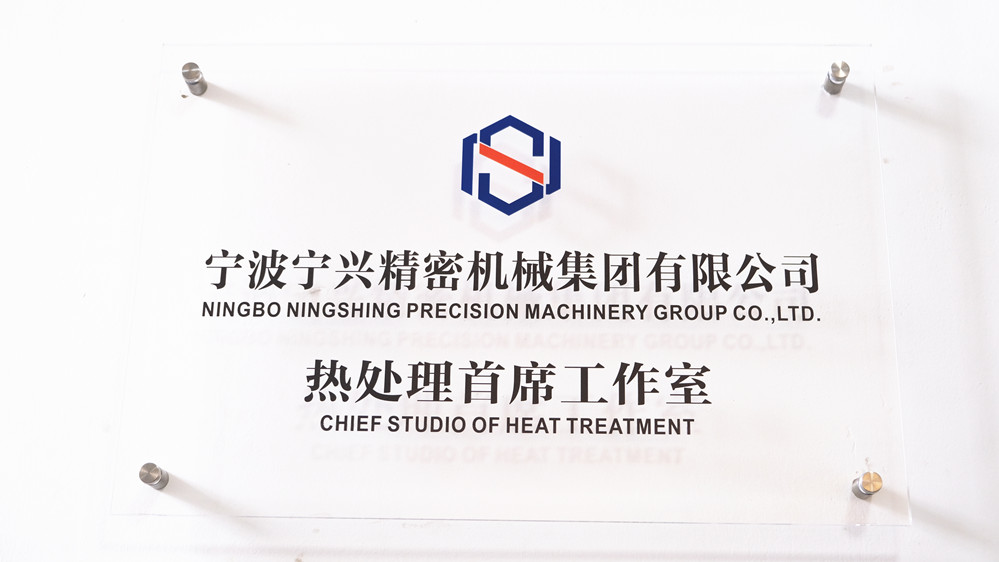 The unveiling ceremony was presided over by Gong Bo, general manager of Ningbo Mold Technology. Wang Keyin, chief engineer of heat treatment chief studio, introduced the establishment of the studio. Skilled workers", "Using a rigorous working attitude to make steel into a material" and other three aspects put forward work requirements.
Chairman Huang Yongzeng pointed out in his speech at the unveiling ceremony that the establishment of a heat treatment studio is an important part of building an integrated service provider for the mold industry chain, and it is required to demonstrate the professionalism of the studio, the independence of R&D and production, and the authority of technical processes , based on the work requirements of the heat treatment studio and the development requirements of the group's mold industry chain integrated service provider, is committed to cooperating with the sales of high-end mold materials, serving high-quality end customers such as new energy vehicles, and serving the company's own business activities Provide technical support, provide technical services for customer needs, and create Ningshing heat treatment professional technology brand! At the same time, Ningbo Mold Technology Research is required to establish a high-end die-casting mold material studio, supported by the production and research and development work of the "second room", to continue to promote the technical marketing of the company's high-end die-casting mold materials.