Annual Meeting of Ningbo Ningshing Holdings Cooperation
2020-01-22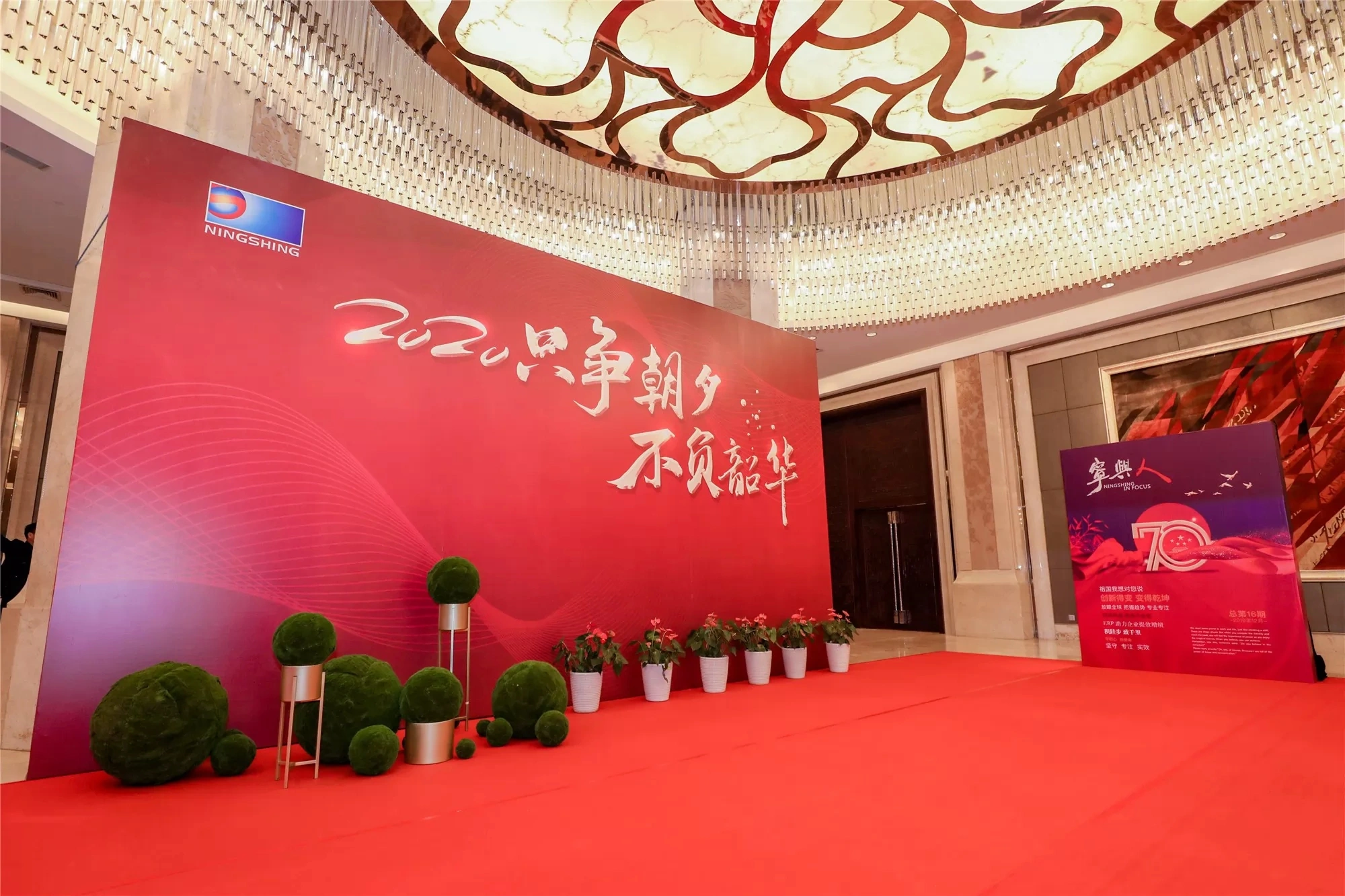 Annual Meeting of Ningbo Ningshing Holdings Cooperation was held on Jan.14th,2020 in Ningbo Nanyuan Hotel. Nearly 1,000 employees attended this meeting.
The meeting was hosted by Vice President Gao Ping. On the first period of the meeting, President Huang Yongzeng gave a report on the theme of continuous innovation to enhance power, quality management for development. He summarized the annual work performance and the main work that has been advanced in 2019 and then he put forward the main tasks for 2020. President Huang reported that product management shall be the center and professional management shall be the main line in 2020. It is also important to promote the construction of seven major brands, control the operation of eight production bases and concentrate on the management of ten professional productions. President Huang emphasized that we should strengthen technology research and innovation design, enhance the operational capabilities of key projects, improve the liquidity of operation, strengthen the construction of information systems, and increase the efficiency of overall coordination and management.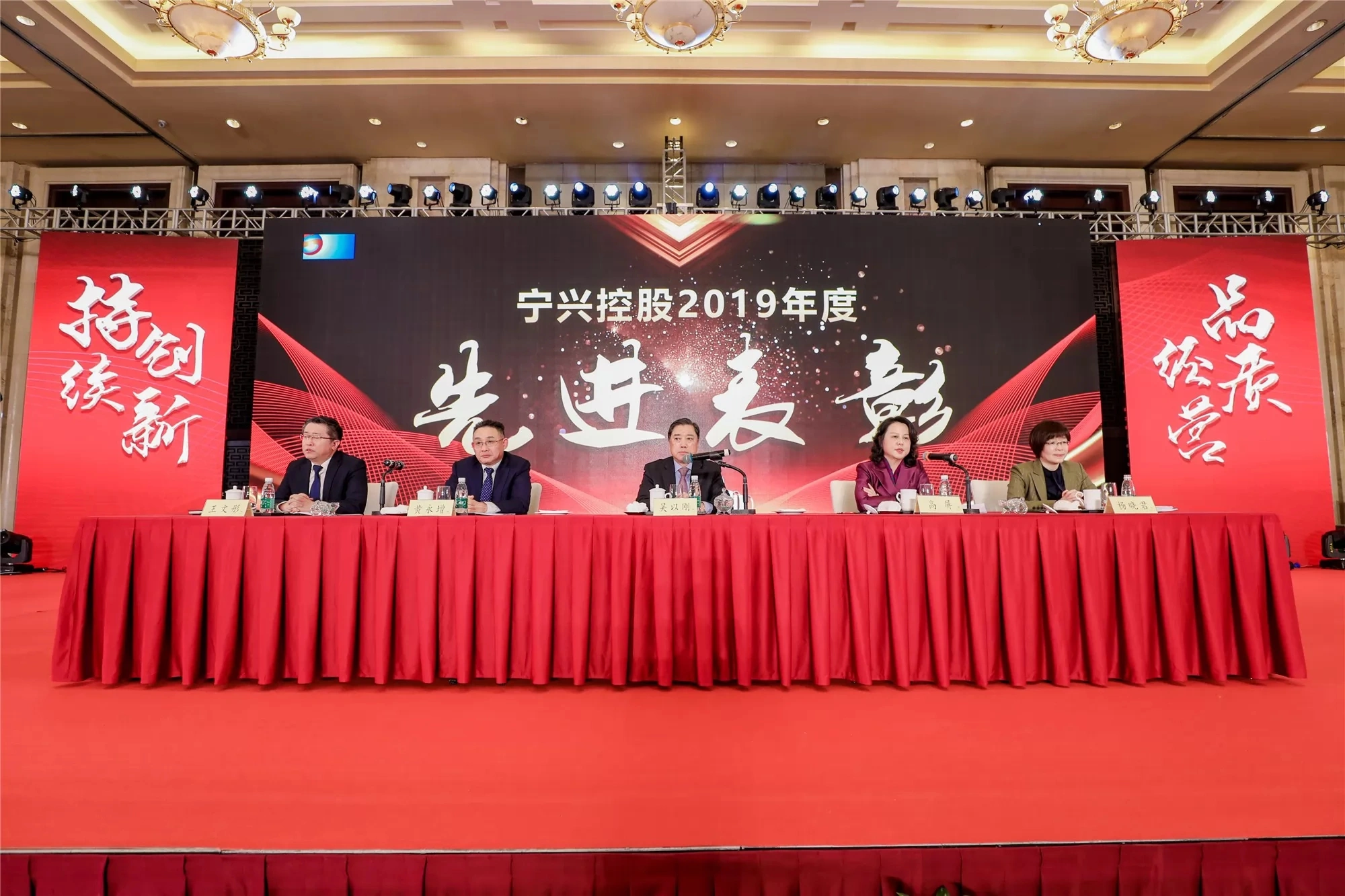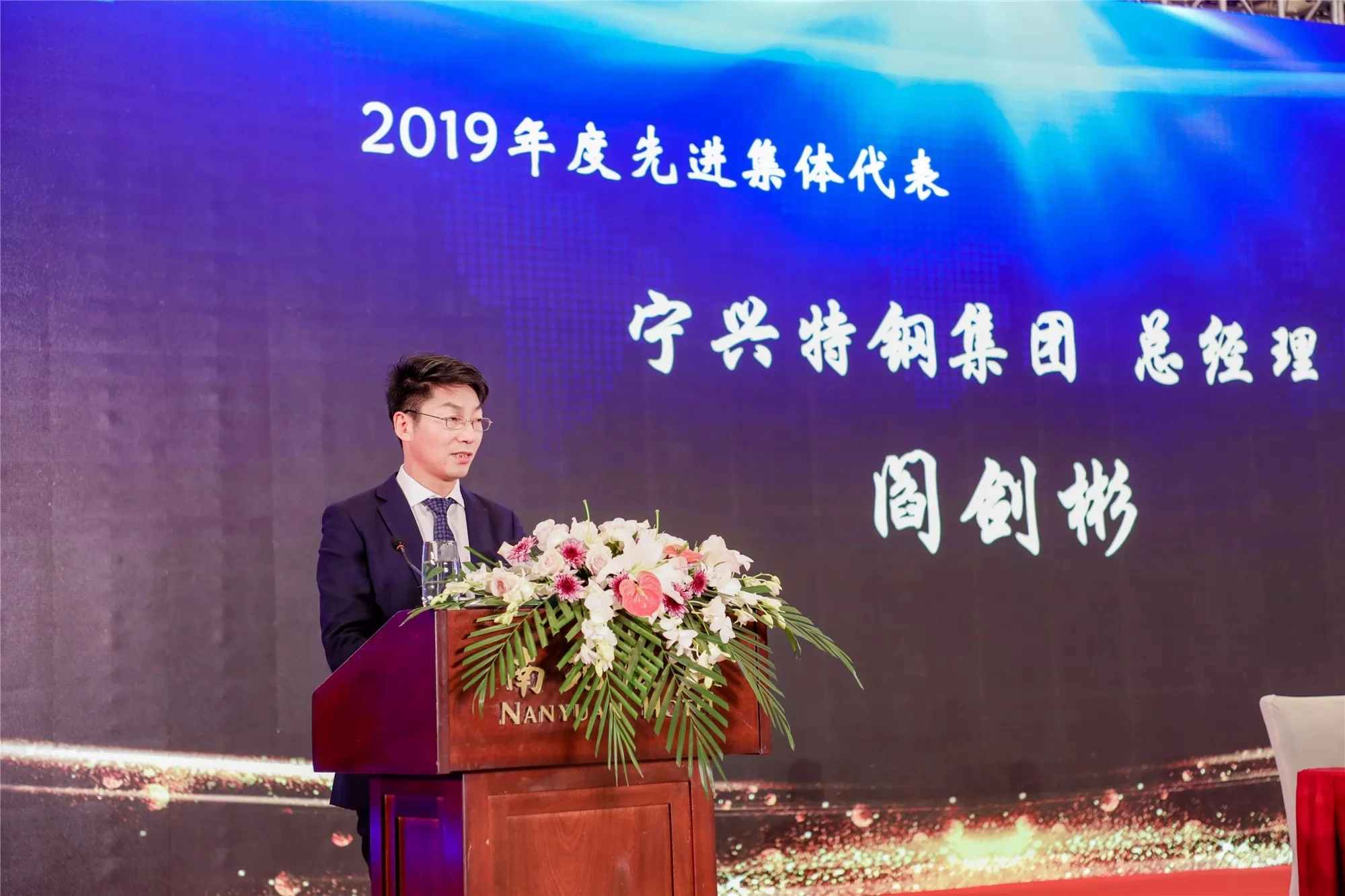 On the third part of the meeting, the advanced group and individuals were appraised in the meeting. President Huang required all employees to take the advanced models as an example, spread the spirit of Ningshing and make new contributions to promote the stable operation and achieve new breakthroughs in development. Nine advanced representatives, such as Zhang Lei, Yan Jianbin, Shi Chenjia, Wu Guanzhong, Dai Lei, Wan Rong, Zhu Weidong, Wang Jun, Qiu Song and so on, gave speeches in the meeting, they summarized the achievements in 2019 and made a positive statement on the tasks and goals in 2020.
The annual meeting also invited more than 50 partners from the headquarters and various sectors to congratulate the New Year and feel the atmosphere of the Ningxing. President Kim from Sangyang Company, as an important partner of Ningshing Youbei company, expressed his gratitude and presented the souvenir to us, in order to thank the cooperation over the past year.
At the end of the meeting, there was a wonderful performance and the New Year dinner, all staffs had a good time in a happy and peaceful atmosphere.