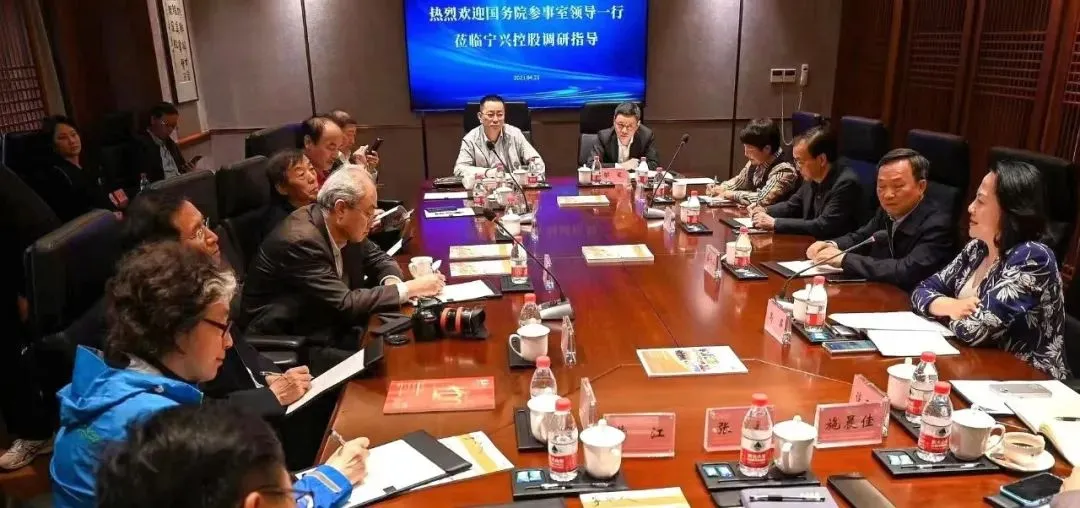 On the afternoon of April 21, eight counsellors from The State Council, led by Zhao Bing, member of the Party leading Group of the Counsellors' Office and deputy director of the Counsellors' Office, and accompanied by leaders from Zhejiang Provincial Government Office, Provincial Natural Resources Department, Ningbo Municipal Government Office and Haishu District government, visited Ningshing Holding to investigate the current development situation of foreign trade enterprises and listen to relevant suggestions and requirements. Gao Ping, Vice Chairman and Party Secretary of Ningshing Holding Group, Tan Zhengguo, Executive Vice President, Shi Chenjia, Vice President and general manager of Ningshing Youbei Group, Zhang Lei, general manager of Ningshing Trade Group and so on attended the discussion and exchange.
Vice Chairman Gao Ping welcomed the visit and investigation of the team from Counsellors' Office of the State Council. She mainly introduced the development status and characteristics of the foreign trade sector of the company and the operation conditions from January to March this year, and put forward suggestions and requirements in six aspects regarding the difficulties faced by the two main business forms of traditional trade and cross-border e-commerce.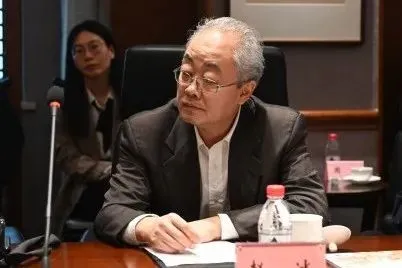 The representatives of the investigation team of Counsellors' Office of the State Council, while affirming the achievements of Ningshing's professional development in multiple sectors, discussed the trends and causes of European and American markets, the characteristics of the different development stages of cross-border e-commerce import and export, and the advantages of overseas production bases. They also indicated that they would establish contact channels with Ningshing Holdings and jointly discuss the way of development from different perspectives.