Congratulations to Ningshing Precision Machinery Group for being rated as AAAAA grade enterprise of die steel supplier
2023-06-14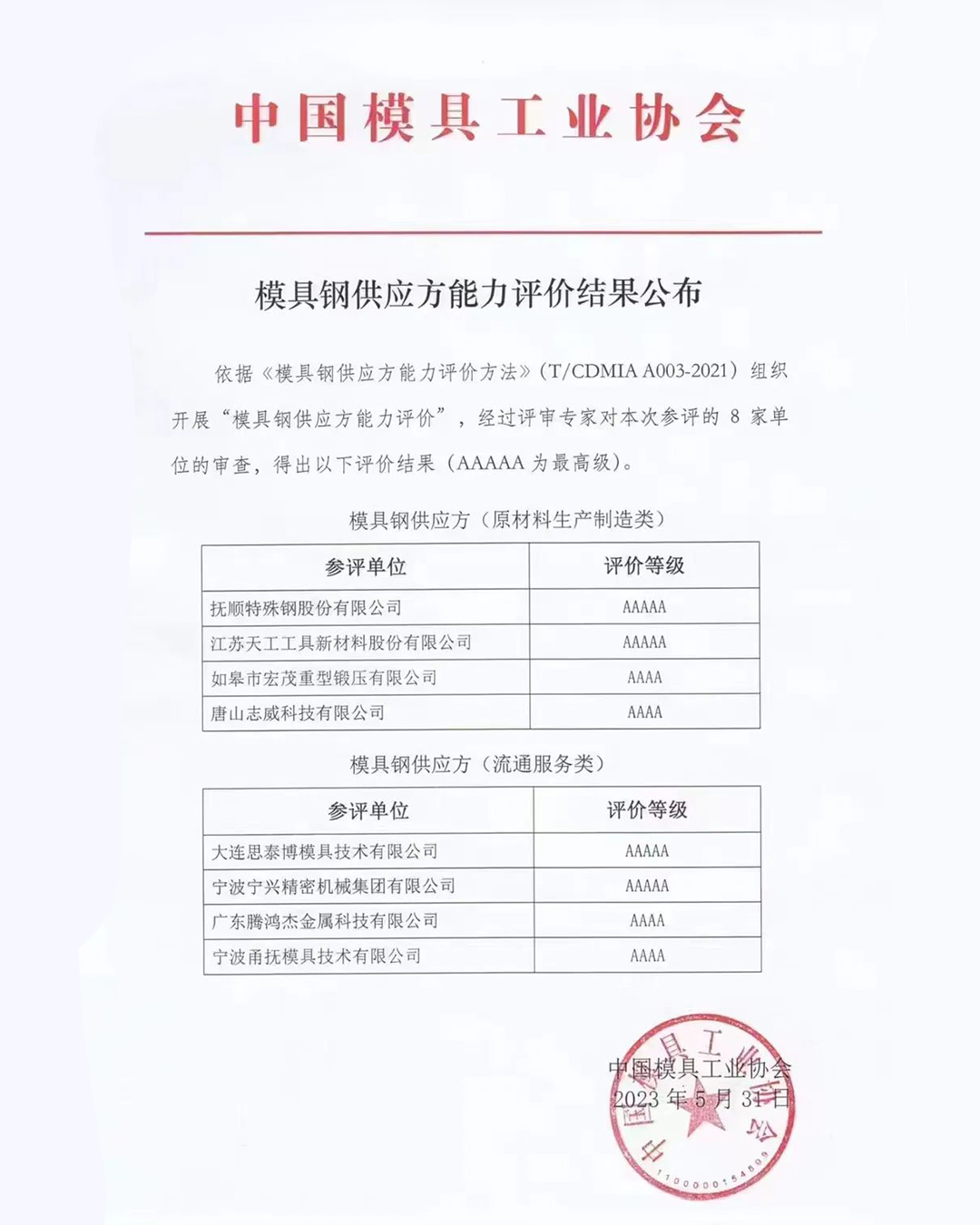 On June 2, 2023, the China Die & Mold Industry Association released the "Results of Die Steel Supplier Capability Evaluation" on its official website, and eight units across the country passed the evaluation and obtained evaluation grades.
The evaluation of mold steel supply capacity is an evaluation work organized by authoritative experts in the industry according to the "Evaluation Method for Die Steel Supply Capacity" (T/CDMIA A003-2021) in order to promote the high-quality development and competitiveness of China's mold material industry.
Ningbo Ningshing Precision Machinery Group Co., Ltd., by virtue of its comprehensive supply and service capabilities in the whole process from mold materials, heat treatment, precision machining to technical services, has obtained one of the only two "AAAAA" ratings among the four companies in the review of circulation services one. This grade is the highest evaluation level in the country, and it is the highest honor in the field of mold material circulation in China, which demonstrates the comprehensive service ability and competitiveness of Ningshing Precision Machinery Group in the field of mold steel circulation.