The Group Company and The Municipal Youth League Committee jointly undertake the Ningbo Young Students League Spring Round Table
2023-02-14
  On February 6th, 2023 Yongji Youth and Students League Spring Round Table and Yinzhou District "Home swallows return to the nest, just gather Jingcheng" activities organized by Ningbo Municipal Party Committee, Municipal State-owned Assets Supervision and Administration Commission and Municipal Student Union. Yinzhou District Committee Organization Department, group Yinzhou District Committee, Forming Street Party Working committee, Ningshing Group Youth League and other group, successfully held in Zijinghui of Yinzhou District, in order to help our city attract talents, extensively gather strength to serve young Ningbo students to grow up, strengthen exchanges and development, and further guide more excellent Ningbo college students to know their hometown, return to their hometown and serve their hometown.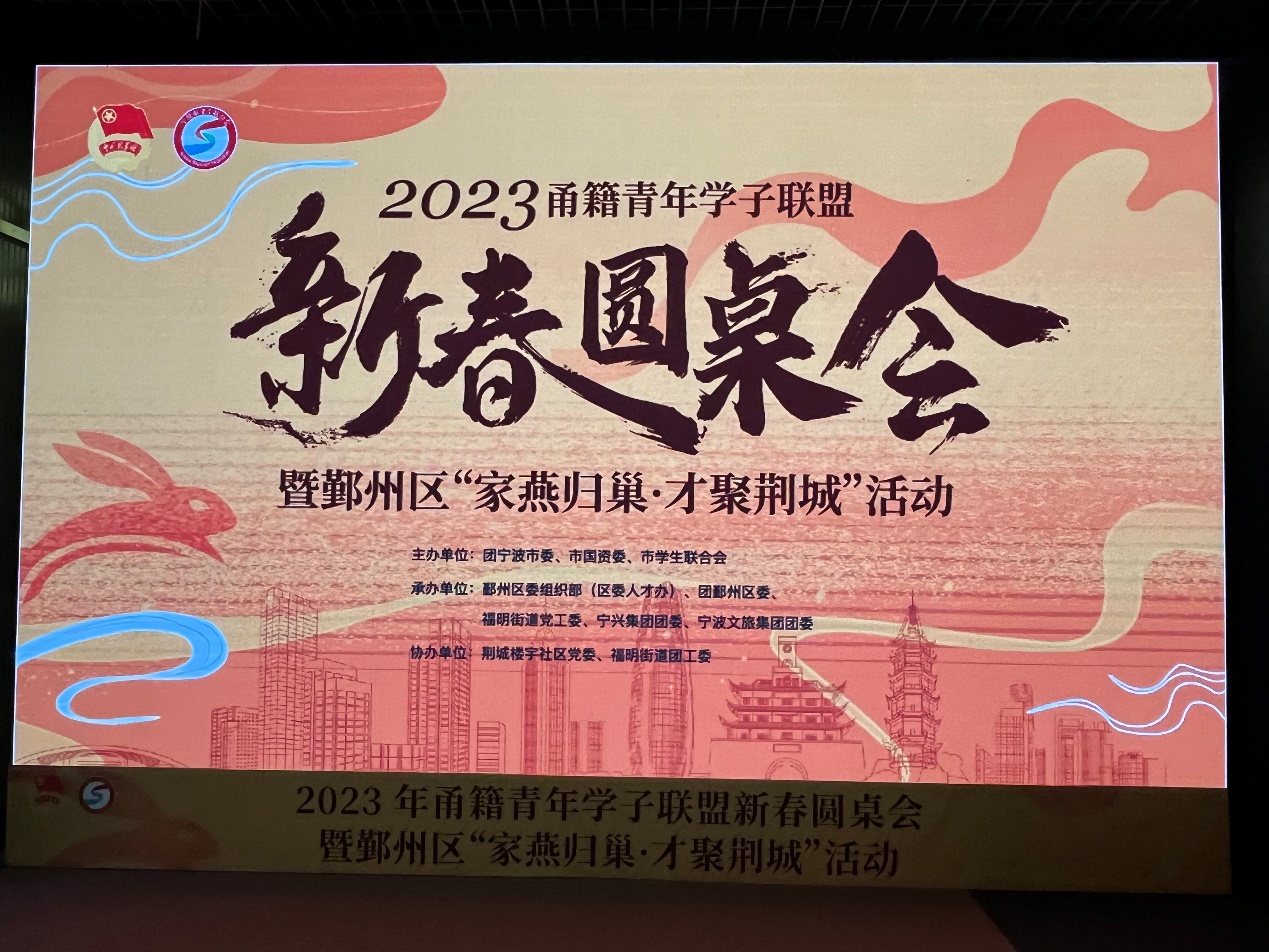 At the exchange meeting, more than 50 young Ningbo students and representatives of returning Ningbo employment and entrepreneurship students shared their experiences and reflections of returning to their hometowns to start businesses and employment, encouraging them to choose Ningbo and help their hometown create a first-class city.
Jin Chunyan, a young employee of the Group company, told her dreams and stories of growing up and developing in Ningbo from different perspectives and levels based on her own experience, such as employment, work harvest, learning and growth, and expressed her strong desire to make full use of her advantages and make progress with Ningshing and build together with her hometown.
The Group organized the human resources department to start from three aspects: the cultivation of outstanding young cadre talent team, the introduction of high-level compound talents and the improvement of the market-based foreign and domestic training mechanism. The Group announced the cultivation mode of young employees of the company of "attracting talents, cultivating talents, gathering talents, applying talents and retaining talents" on the spot, and sent invitations to Ningbo nationality students.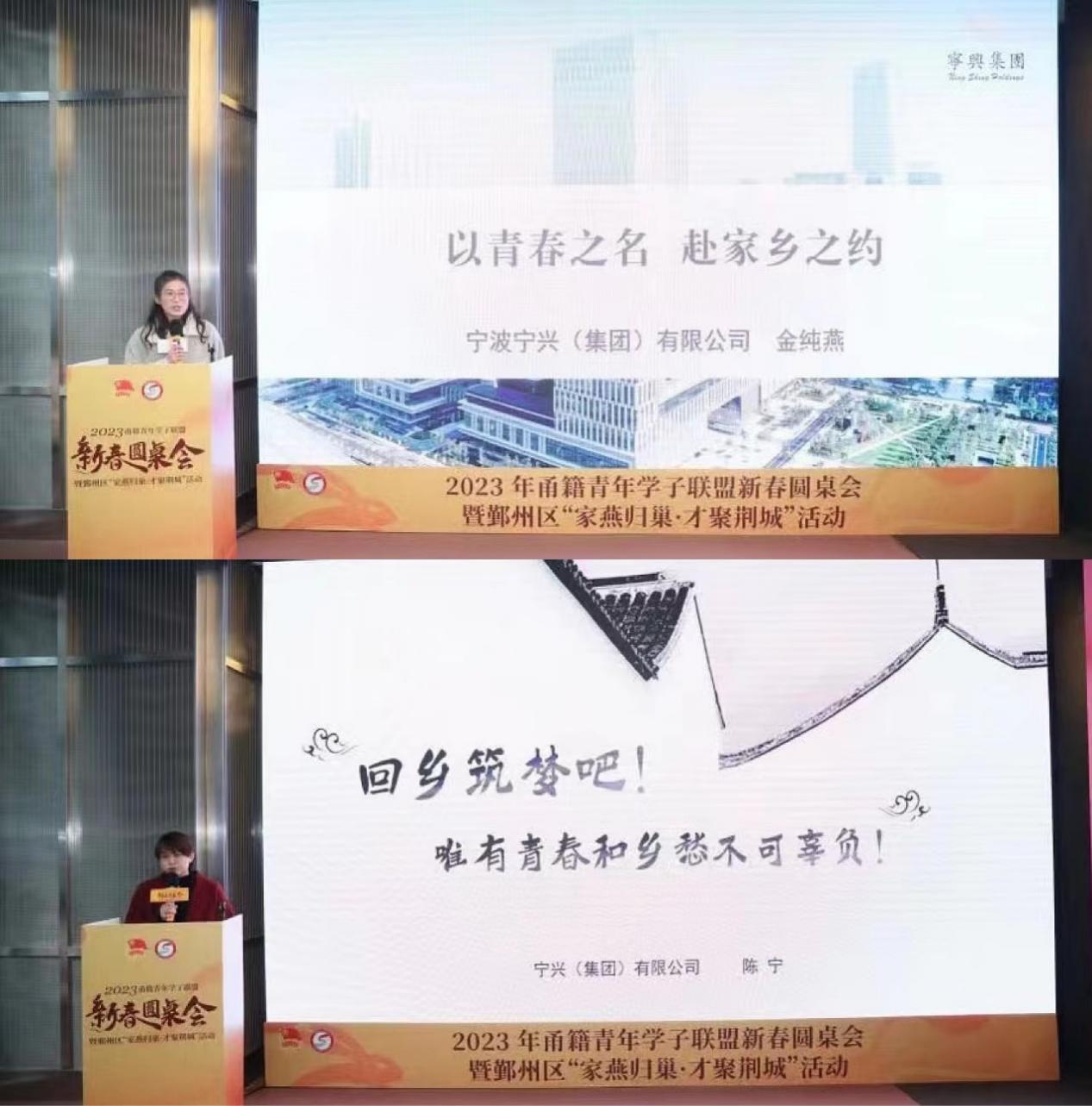 Founded by Ningbo Youth League Municipal Committee, Ningbo Young Students Union mainly aims at young Ningbo students or senior high school students studying in Ningbo, so as to build a one-stop platform for them to communicate, develop, and share information. Currently, it covers 41 well-known colleges and universities in 19 cities such as Beijing, Shanghai and Hangzhou.