Ningshing Precision Machinery Group carried out Vocational Skills Independent Assessment Activities
2022-10-21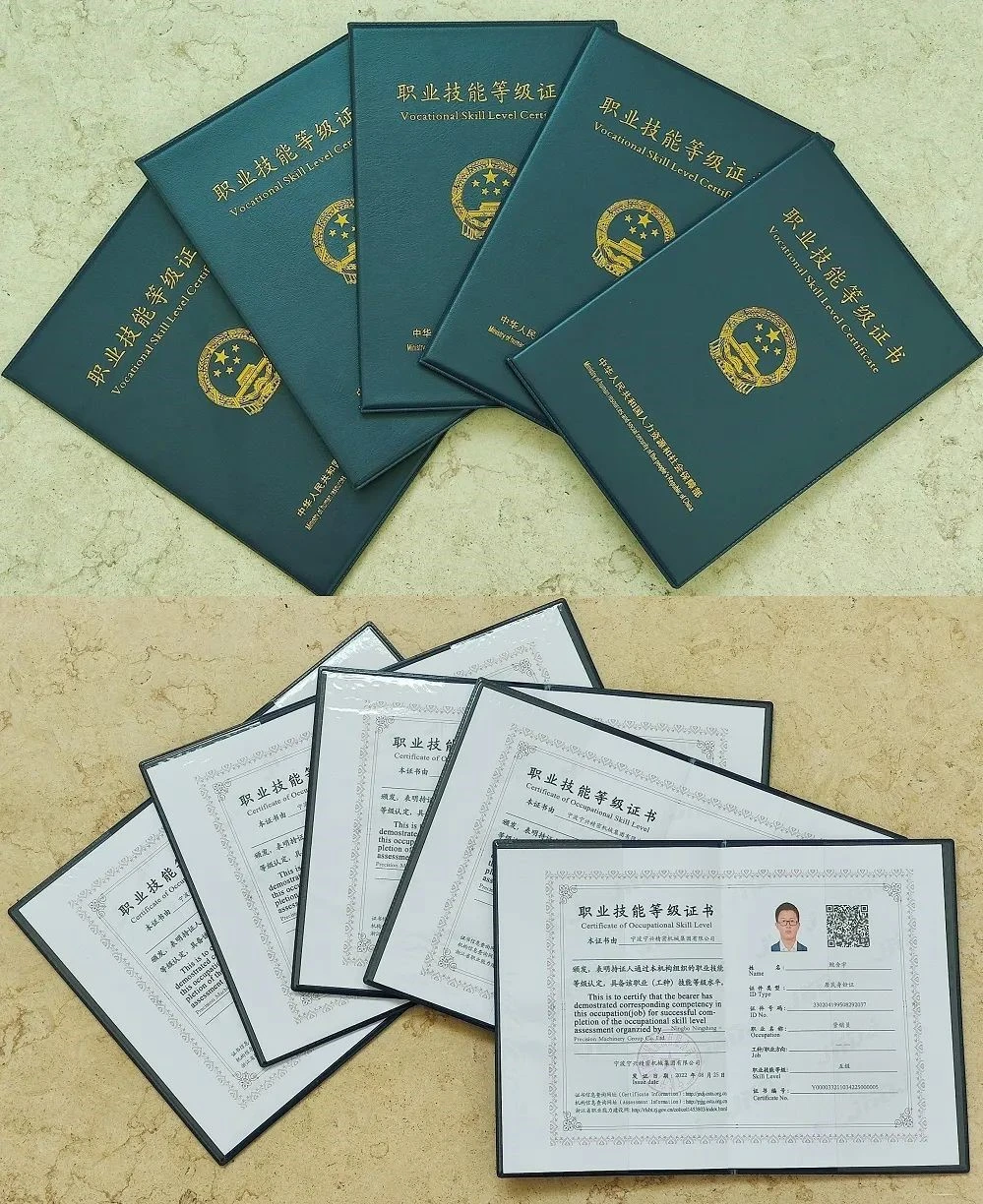 2022 is a year of comprehensive development of the reform of vocational skills assessment for employees. The Human Resources and Social Security Bureau of Jiangbei District actively promoted enterprises to participate in the independent assessment of vocational skills. As a key enterprise in the business of intelligent precision manufacturing and special steel trade, Ningshing Precision Machinery Group took the lead in obtaining the qualification of independent assessment of vocational skills and was approved for four levels of five types of work, including marketer, turner, grinder, miller and multi-process CNC machine tool operator.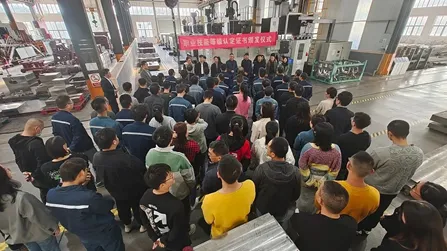 In August 2022, through the theoretical test and practical operation score, 99 employees (including 44 marketers, 51 turners, 2 millers and 2 grinders) successfully passed the assessment and were recognized as junior levels. On October 10, a grand ceremony for the issuance of vocational skill level recognition certificate were held, and the company's leaders issued certificates, which were authoritatively endorsed by government departments, and could be checked by the Ministry of Human Resources and Social Security with nationwide network. The holders can enjoy subsidies for training, employment and entrepreneurship, skill upgrading according to their level, as well as corresponding preferential policies such as talent statistics, household points, children's points for admission, personal income tax deduction, and recognition of high-skilled talents.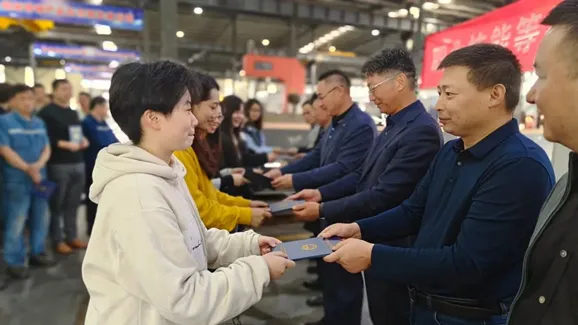 Enterprise development is inseparable from the accumulation and improvement of employees and various talents of vocational skills. The assessment for this year is just the beginning, next year Ningshing Precision Machinery Group will continue to carry out junior, intermediate, senior qualification recognitions, and strive to build Ningshing into an empowerment platform for all kinds of talents and the cradle of Ningshing craftsmen.