Ningshing Precision Manufacture Held The 'Enterprise Standardization Management System' Construction Kick-Off Meeting
2022-09-26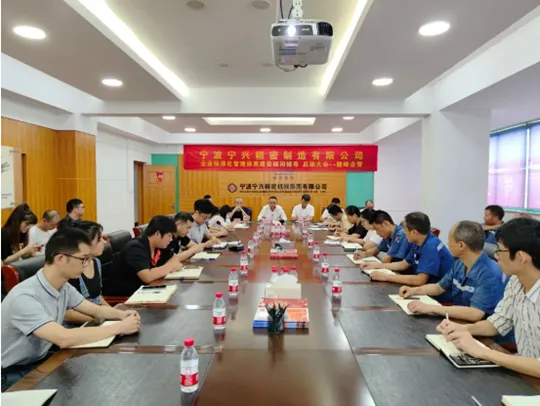 On September 13, Ningshing Precision Manufacture, one of the subsidiaries of Ningshing Precision Machinery Group, held the "Enterprise Standardization Management System Construction" Kick-Off Meeting. Members of the group's management team including Chairman Huang Yongzeng and other members of the group's management team, General Manager Yan Jianbin, Yuyao Jianfeng Management Group senior consultant Lei Jianrong, and above middle-level cadres of Ningshing Precision Manufacture and related departments attended the kick-off meeting, a total of 34 people.

At the meeting, the general manager of Ningshing precision manufacture, Ying Congbin, introduced the background, purpose and significance of the company's introduction of Jianfeng enterprise management to implement standardized construction, which was to change the status quo, improve quality and efficiency, and put forward expectations and requirements for all cadres and staff. Ying emphasized that each employee should follow the pace of the company, go all out to do a good job of standardizing processes and systems, and implement the implementation without compromise to promote the change and improvement of the company.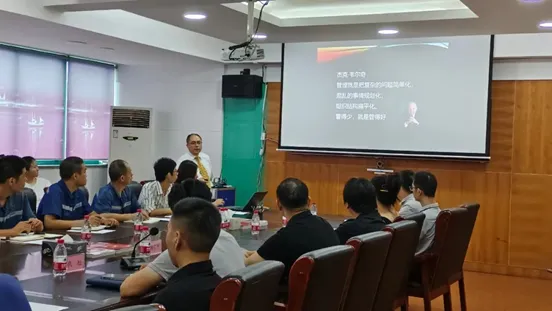 Senior consultant of Jianfeng Group, Lei Jianrong, gave a detailed explanation of the concept, implementation plan, implementation points and other important matters of this standardized coaching project, and clarified the goals and plans of the coaching to ensure the smooth development of the coaching work.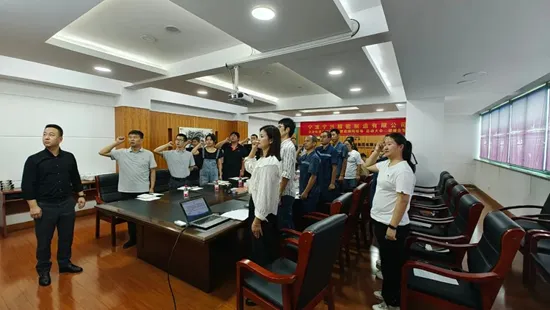 Executive of the project, Qiu Song, led all Ningshing Precision Manufacture employees to solemnly swear that they would closely follow the company's development policy, fully support the consulting work, and help the company reach a world-class management level. Executive deputy general manager of the group and general manager of Intelligent Precision Manufacture, Chen Yaning, emphasized the importance and urgency of standardized operation, encouraged all employees to seriously and humbly accept the changes in thinking, behaviors and habits brought about by this standardization, so that the company's management and human efficiency would be improved to a higher level. 

Finally, Chairman Huang Yongzeng made a speech emphasizing the important role of Ningshing Precision Manufacture in the development of the group, fully affirmed and supported the standardization construction and put forward two requirements for the project. First, all Ningshing Precision Manufacturing Employees must complete this standardization construction work conscientiously and effectively to create a good learning atmosphere and lay a solid foundation for the company's "Upgrade and Quality Improvement" Development. Secondly, all Ningshing Precision Manufacturing Employees must attach great importance to this coaching project and work together to implement every task in practice to ensure the success of this training on "Enterprise Standardization Management System Construction".