Xu Hongtao, member of the Standing Committee and Deputy Head of Ningbo Haishu District and his delegation visited Ningshing Holdings
2022-08-18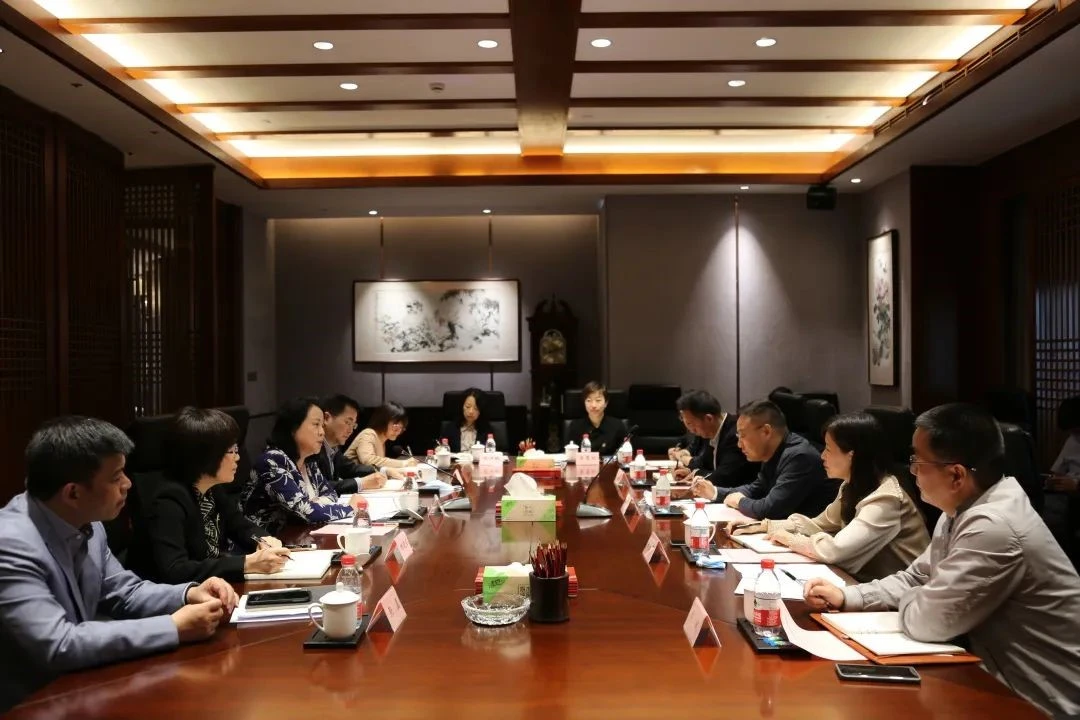 Xu Hongtao, member of the Standing Committee and Deputy Head of Ningbo Haishu District and his delegation visited Ningshing Holdings to in-depth investigate of the actual operating conditions and difficulties of the enterprise under complex situations, and listen to relevant suggestions and requirements. Vice chairman of Ningshing Holdings Gao Ping, executive vice president Tan Zhengguo, vice president Yang Xiaojun, general manager of Ningshing Youbei Shi Chenjia, and general manager of Ningshing Trading Group Zhang Lei welcomed and communicated with them.


Gao Ping welcomed the visit of Xu Hongtao and his delegation, expressed the heartfelt thanks to the Haishu District Government for their care and support to Ningshing Holdings over the years, and introduced the professional and diversified business development patterns of Ningshing Holdings, and the overall business situation of the company. Zhang Lei briefly reported the operation of the company's foreign trade segment from January to April and various response measures. Shi Chenjia focused on the problems faced by cross-border e-commerce such as epidemic sealing and control, obstructed logistics, rising oil prices and high freight costs, and also put forward demands and suggestions on the current problems of recruitment difficulties of Ningbo e-commerce and new media talents. 


Gao Ping expressed that the company would continue to innovate and seek for breakthroughs. Also, she hoped that the city and district governments would effectively implement a series of policies and initiatives to help enterprises, and coordinate with industrial funds, policy banks and other multi-dimensional and multi-channel to provide support.


Xu Hongtao affirmed the performance of Ningshing Holdings in maintaining stable operation under the impact of the epidemic, and expressed his full recognition of the company's diversification, specialization and integrated business development of trade, industry and research. He emphasized that Haishu District would strengthen support and guarantee for key foreign trade enterprises, implement precise policies and provide meticulous services for the actual problems of enterprises, and effectively solve problems for enterprises.


Director of Haishu District Commerce Bureau Chai Huiqun, Deputy Director of the District Office Xu Sheng, Chief Economist of the District Commerce Bureau Zheng Bin, and Deputy Director of Gulou Sub-district Office Xu Haiping also attended the visit.