Leaders of Ningshing Precision Machinery Group went to Hubei Company to inspect and guide the work
2021-09-29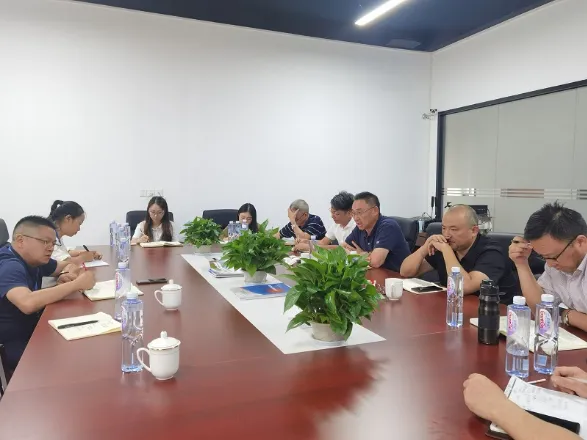 On the afternoon September 28, 2021, Huang Yongzeng, President of Ningshing Holdings, Chairman of Ningshing Precision Machinery Group, Yan Jianbin, General Manager of Ningshing Precision Machinery Group and other leaders went to Hubei Company to inspect the work, and visited Hubei Bank Huangshi Branch to discuss cooperation matter.

First of all, Li Hongchuan, general manager of Hubei Company, reported in detail to the group leaders the key points of Hubei Company's at this stage, development ideas and problems in work. President Huang affirmed the construction of the new factory of Hubei Company, and put forward guiding opinions and requirements for the next step of Hubei Company's industrial positioning, market development of polished plate, resource overall management, team building, and factory completion acceptance. General Manager Yan Jianbin put forward specific requirements for the next work of Hubei Company.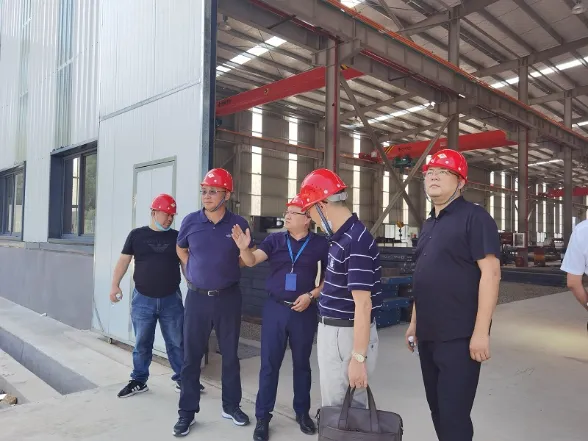 Then President Huang Yongzeng and his party inspected the construction of Hubei company's factory, put forward work requirements for Hubei Company's safety production and on-site management, and encouraged all empolyees of Hubei Company to continue maintaining a good working condition, hoping that Hubei company seize the development opportunities and grow rapidly.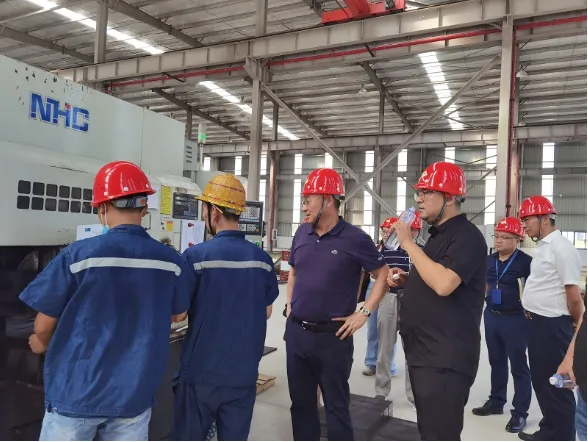 Afterwards, President Huang Yongzeng and his party visited the Huangshi Branch of Hubei Bank, and had a pleasant communication with the senior management personnel of the bank including Ke Guo, Vice President of the Huangshi Branch and Xia Haibo, and the two parties reached a preliminary intention of in-depth cooperation.