The main causes and preventive measures of hot cracks
2023-10-16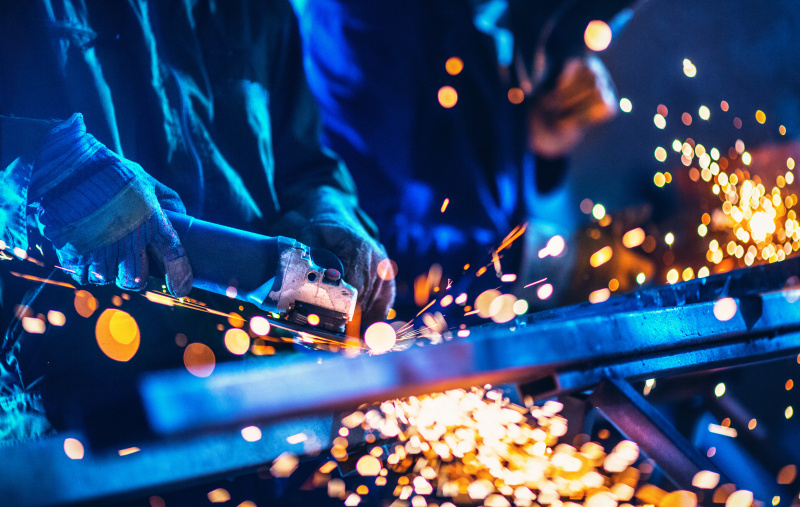 What is a hot crack
Hot cracking is a type of crack that occurs during the solidification process of high temperature and molten pool. It is the most common type of crack in the welding process, ranging from low-carbon steel and low alloy high-strength steel to austenitic stainless steel, aluminum alloy, and nickel based alloy. Hot cracks are most common in the center of the weld seam and belong to crystalline cracks. Their formation process is mainly related to low melting point eutectic and tensile stress.
 Main factors affecting hot cracking
1. Chemical composition of weld metal
When there are many low melting point elements such as C, S, P, Cu, Zn, and their compounds in the weld metal, they can promote the formation of hot cracks. During the solidification process of the weld seam, these low melting point substances are prone to aggregation and segregation in the center of the weld seam. When the edge of the weld seam crystallizes and solidifies, impurities between the grains in the center of the weld seam are still in a liquid film state, causing cracks under the stress generated by weld seam shrinkage.
2. Cross section shape of weld seam
When the depth of the weld seam is greater than the width, it will cause solidification particles to grow perpendicular to the welding center, which is prone to thermal cracks, especially when high penetration submerged arc welding and flux cored wire gas shielded welding are used for thick plate narrow gap welding. Suggest a weld bead width to depth ratio (weld width/weld depth) between 1 and 1.4 to improve crack resistance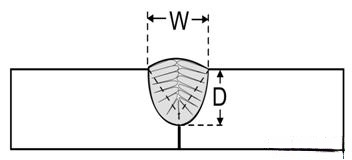 In addition, concave welds are more prone to cracking than convex welds, and high voltage and fast welding speed are the main causes of concave welds, which should be avoided as much as possible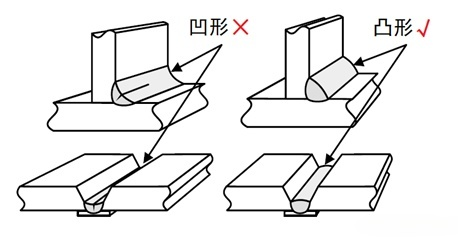 3. Welding stress
Welding components have high rigidity and generate significant welding stresses during assembly and welding, which can promote the formation of thermal cracks
 Main measures to prevent hot cracks
1. Metallurgical control
⑴ Control the content of harmful impurities in the weld seam
Strictly limit the content of harmful impurities such as C, P, and S in the base metal and welding materials.
⑵ Improve the crystalline structure of the weld seam
Carbon steel and low alloy steel mainly add certain alloy elements such as Mo, V, Ti, etc. to the weld seam to change the crystal structure morphology, refine the grains, and improve crack resistance. Stainless steel, on the other hand, forms an appropriate amount of ferrite in the weld seam by adding elements such as Cr and Mo to reduce the distribution of harmful elements such as P and S at the grain boundaries, while refining the grain size and effectively preventing crack formation.
⑶ Limit dilution rate
For some base materials that are prone to transferring harmful impurities to the weld seam, it is necessary to minimize the dilution rate during welding, such as opening large grooves, reducing penetration depth, and overlaying isolation layers, especially for welding of medium carbon steel, high carbon steel, and dissimilar metals.
2. Stress control aspect
(1) Choose a reasonable joint form
⑵ Determine a reasonable welding sequence
The overall principle is to ensure that most welds are welded under relatively small stiffness conditions to avoid significant restraint stresses in the welded structure.
⑶ Determine reasonable welding parameters
The welding process parameters directly affect the cross-sectional shape of the weld, and appropriately reducing the current can reduce the thickness of the weld and improve the shape of the weld; The use of low voltage is conducive to the formation of convex welds; Avoiding high-speed welding can reduce dilution rate and promote the formation of convex welds; If necessary, preheating can reduce the cooling rate and stress, and also help reduce thermal cracking