Packaging and delivery of mold frames
2023-09-27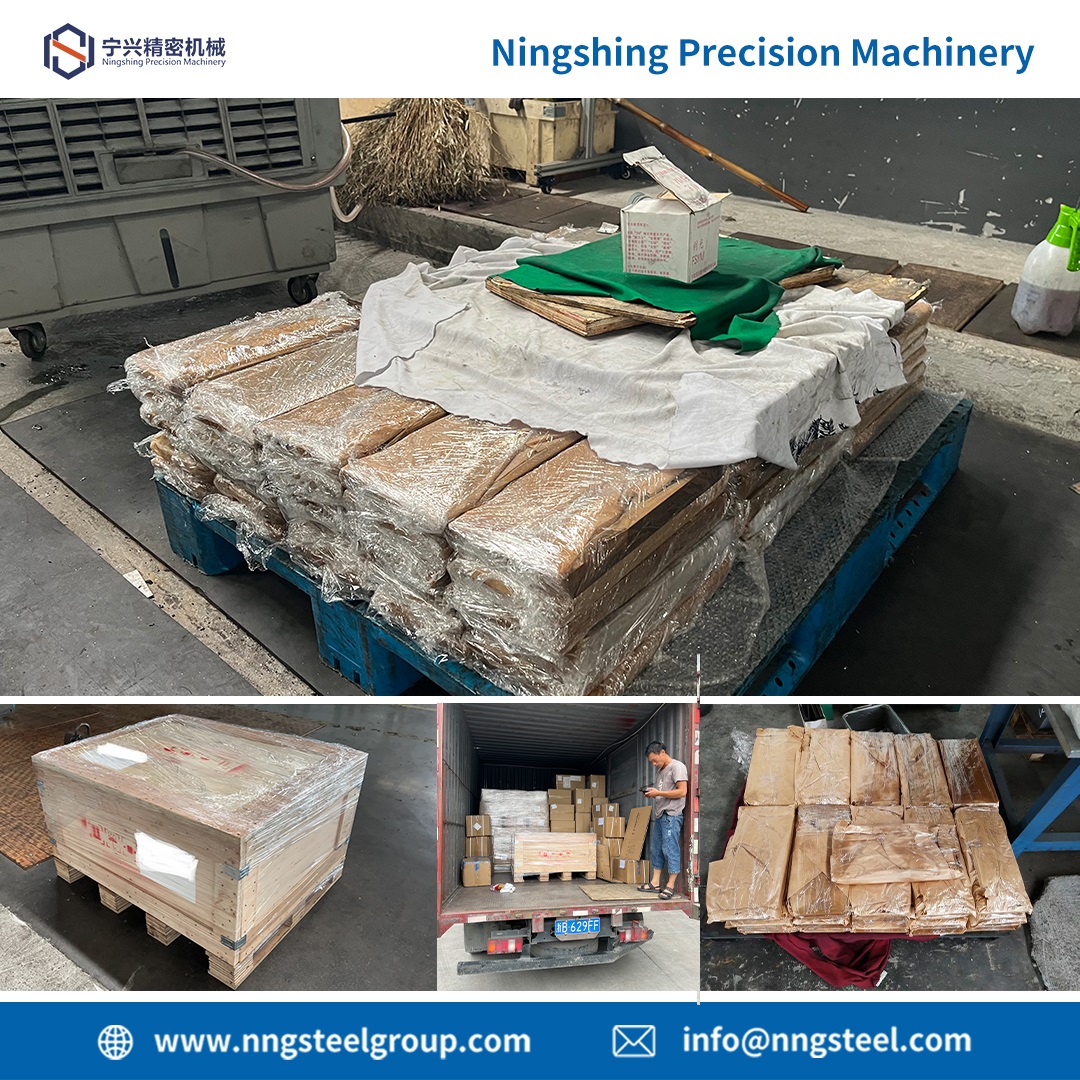 Our 100 pieces of mechanical parts were successfully completed this week and are about to be delivered!
They will go through our strict packaging and crating, and then be delivered to our customers safely by air freight.
Each piece of product is sealed and packaged. After loading into the container, it needs to be secured by pulling wire ropes and reinforced with fumigated wood with a fumigation mark plus cover all around.
Packaging for mold frame are different, that need to be,
1. Design the size of the wooden box and the placement of the panels in strict accordance with the customer's requirements.
2. Ensure the boards are stable and free from sliding between them.
3. Ensure that the wooden box is stable and structurally stable.
4. Ensure that the dimensions and weight of the wooden crates meet sea or land transport standards.
The high-quality products,honest quality and attentive service are the reasons why we win a good reputation, welcome to contact us!