Ningshing Holding went to Alibaba for study and investigate
2019-10-30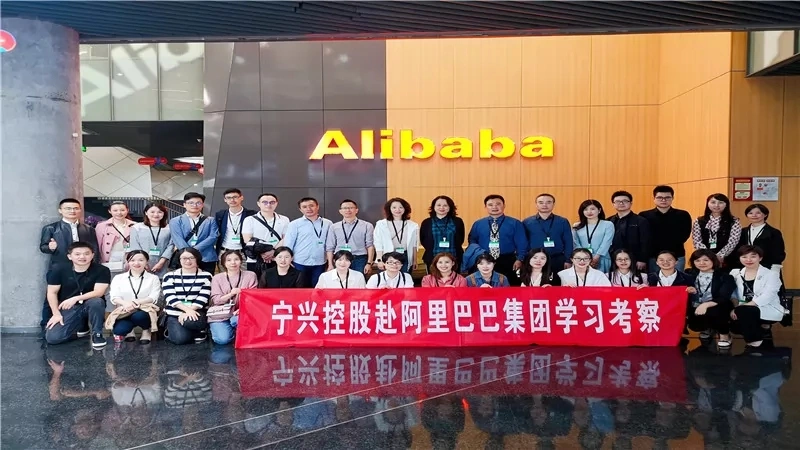 October 18th, Ningshing Holdings organized more than 30 people to visit the headquarters of Alibaba Group, including the heads of the party working group, the business heads of cross-border e-commerce, the Editorial Committee of Ningshing people and special reporters, to investigate and learn about the new development trend of cross-border e-commerce and Alibaba's corporate culture innovation.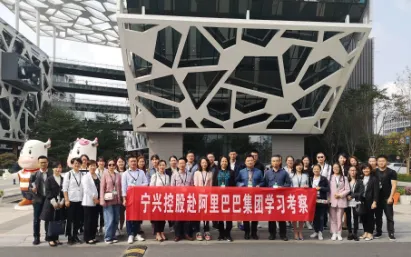 Under the guidance of Mr. Zhang Xinwen from Alibaba Ningbo International station, we visited Alibaba Binjiang area and the exhibition hall of corporate development history and culture to further understand Alibaba's development process, business layout and corporate culture, visit Alibaba's global monitoring data Exhibition Center and feel the shock of real-time big data. 

Later, Mr. Wu Xiangjin, director of Alibaba Ningbo ecological operation, told you about Alibaba's corporate culture and values, how Alibaba can build a happy enterprise, Alibaba people's dedication and teamwork, etc.
Mr. Gao Yunwei, an operation expert of Alibaba Zhejiang marketing center, gave a special lecture on cross-border trade titled "new track, new scene and new opportunity of cross-border trade 2019", which made you understand the growth track of Alibaba international station in the past 20 years, further understand the deconstruction and reconstruction under the digital environment of cross-border trade, and feel the new opportunities and new modes of cross-border trade. After the special training, the representatives of each company made a speech on site and shared their learning experience in combination with their own business practice.
Gao Ping, Secretary of the Party committee and vice chairman of Ningshing Holdings, stressed that Alibaba has made a great contribution to China's new economy, Ali's core values -- new six pulse sword, It can be used for reference for enterprises. It is hoped that all personnel participating in the study and investigation can learn something, give full play to the spirit of innovation and craftsmanship, speed up the development of the company's cross-border e-commerce business, uphold the tenet of Ningshing, seriously live and work happily, and make new contributions to the long-term development of Ningshing.
Through one-day study and on-site inspection, you can feel Alibaba's innovative corporate culture and Internet thinking, further broaden your vision and thinking, and bring great inspiration and reference for future work.