Electric Vehicle
2023-10-17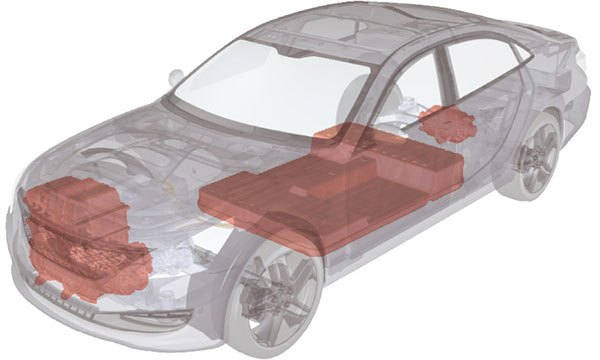 The popularity of electric vehicles is increasing against the backdrop of the global trend toward decarbonization to meet the needs of the times.
Applications for die casting are expected to expand due to the excellent properties of both aluminum and magnesium alloys. Many companies have been developing new technologies and manufacturing methods to meet needs in the new age of electric vehicles. They're also contributing to weight savings through its die cast body and chassis parts.
Reflecting the ongoing shift to electric vehicles, components like batteries and electrical equipment are also diversifying. Moreover, as electric vehicles weigh more than conventional gasoline vehicles, demand for lightweight components is greater than ever.