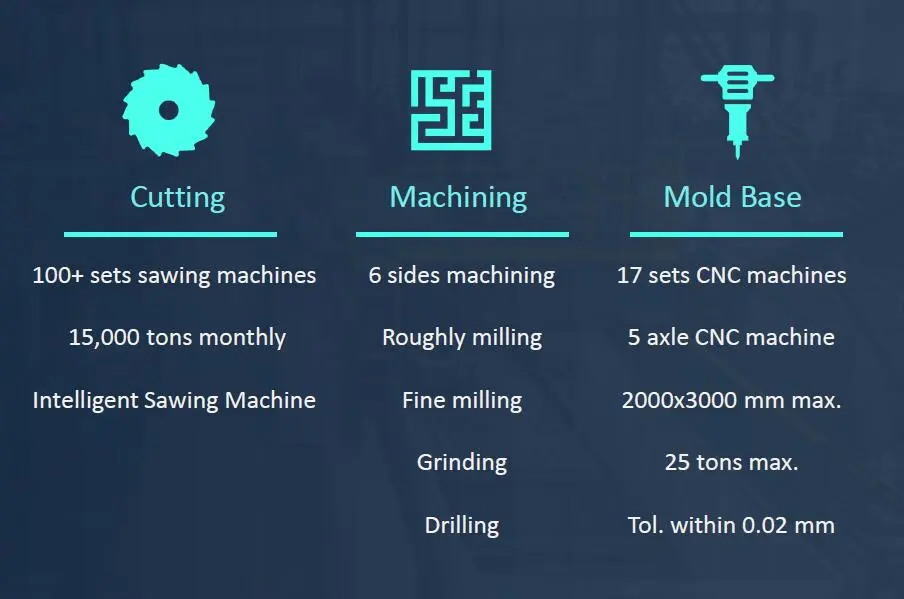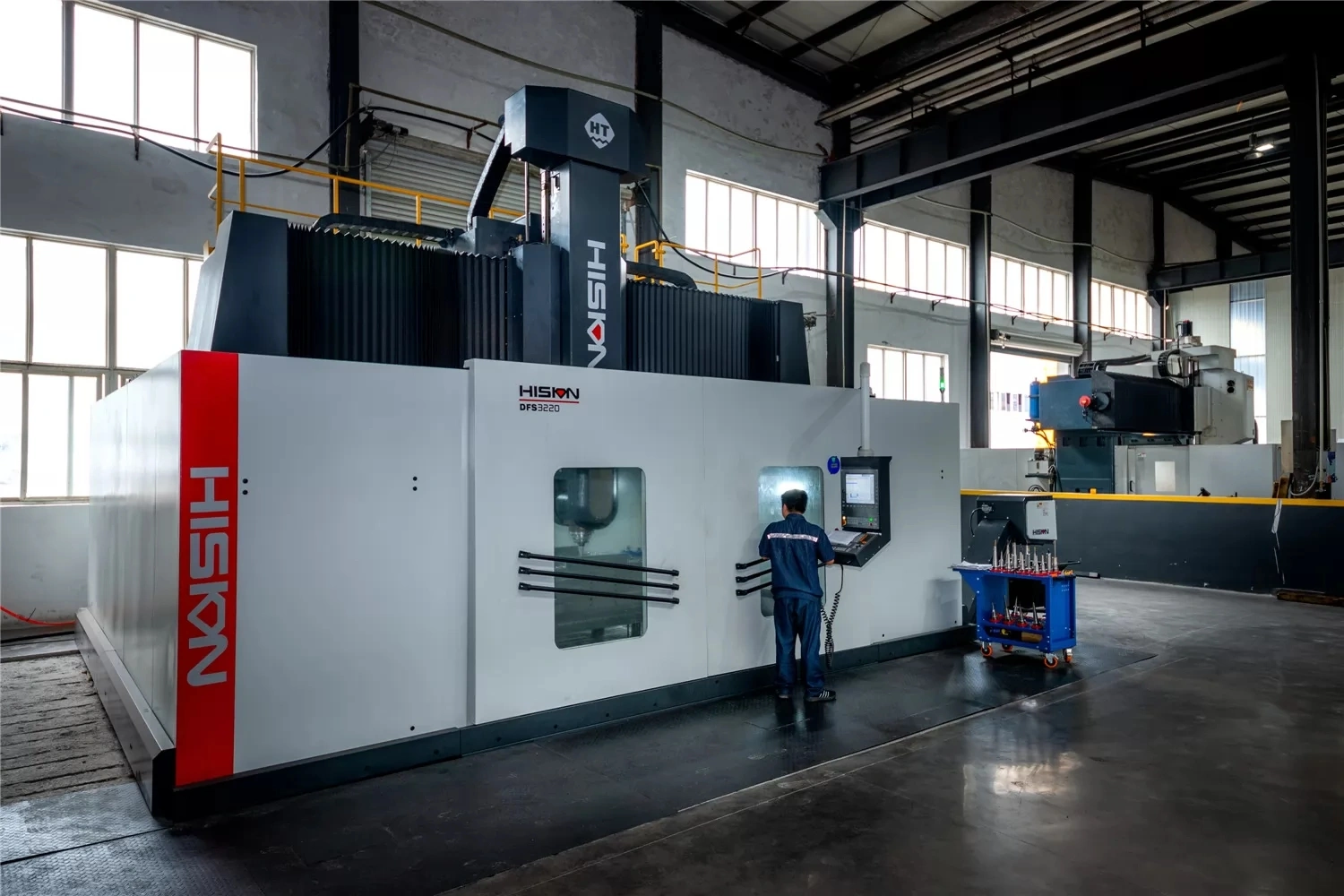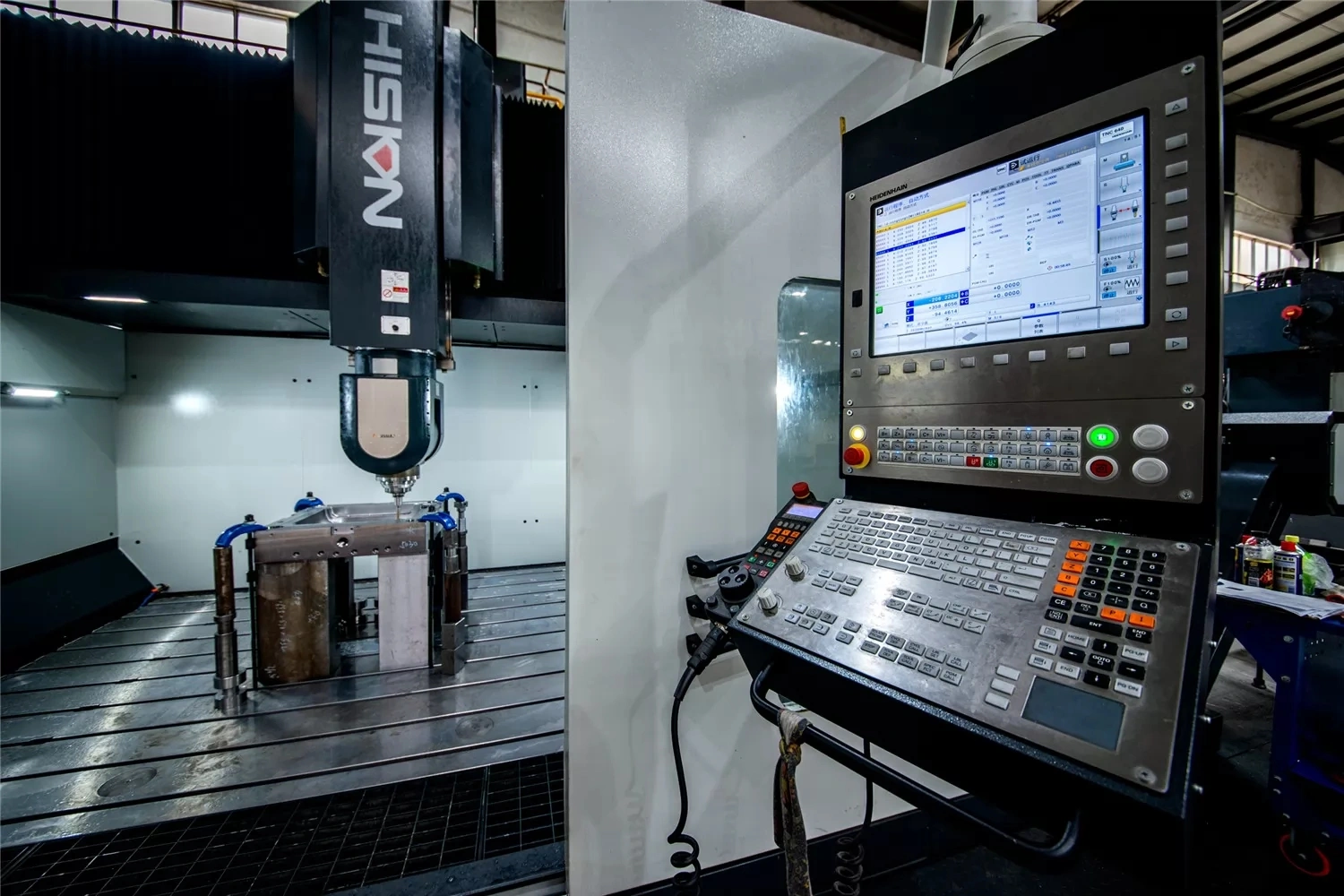 Change as per requirement, and plan it on time. Ningbo Ningshing Precision Machinery Group Co., Ltd. has built a processing and distribution platform and brought in more than 100 sets of sawing, milling machines and CNC, etc. It has various types of processing equipments and 15,000 tons/month of material rough and finish machining capabilities.
Through cooperation with steel plate suppliers and high-end materials suppliers, we are expanding the sawing retail and terminal distribution business, and build processing and distribution bases at all subsidiaries. Relying on high-efficiency circular sawing and milling equipment to achieve fast delivery; Serving the end users of structural steels with our brand advantage; improving mold finishing business, providing integrated services.
We offer a broad range of flexible customer-adapted machining solutions designed to reduce your consumption of resources whether it is time, money or skilled people in production and planning. Our machining services extend the possibilities for increased value by offering a range of solutions from black steel to finished components. We also offer machining recommendations for all our steel grades.