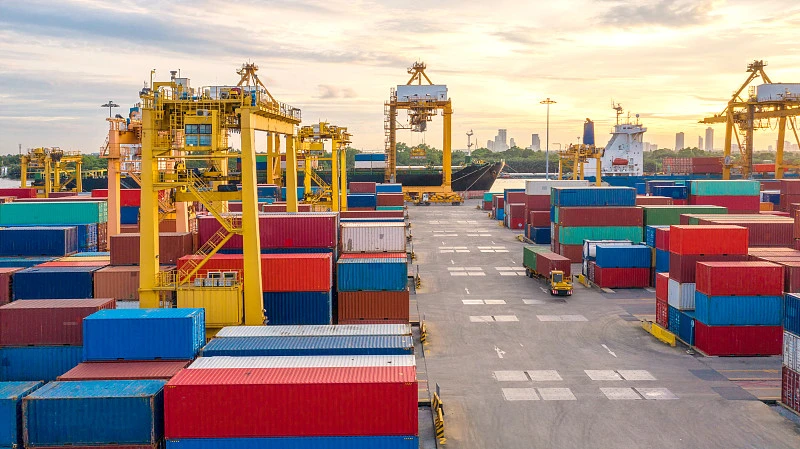 1. General strike may cause hundreds of millions of euros in losses to the German economy
Recently, the German newspaper "Picture" reported that on the 27th, 350,000 employees in the public transport sector in Germany held a 24-hour warning strike, organized by the Verdi and the Rail and Transport Union (EVG), due to the higher cost of living after inflation. Millions of employees, students, travelers and others were affected. The "worst strike in 31 years" could cost the German economy hundreds of millions of euros.
2. Saudi cabinet approves decision: join the Shanghai Cooperation Organization
On March 29, Saudi Arabia's cabinet approved the decision to join the Shanghai Cooperation Organization, Reuters reported. Saudi Arabia has approved a memorandum recognizing the country's status as a dialogue partner in the Shanghai Cooperation Organization (SCO), Reuters said, citing Saudi Arabia's state news agency (SPA).
3. Alibaba announced the launch of "1+6+N" organizational change
Recently, Zhang Yong, Chairman of the Board and CEO of Alibaba Group, issued a letter to all employees, announcing the launch of the "1+6+N" organizational change. Under Alibaba Group, six business groups and several business companies will be established, including Ali Cloud Intelligence, Taobao Tmall Business, Local Life, Cainiao, International Digital Business, and Big Entertainment.
4.China's First LNG Cross-Border RMB Settlement Transaction Completed
On March 28, CNOOC and Total Energy completed the first domestic RMB-settled import liquefied natural gas (LNG) procurement transaction through the Shanghai Oil & Gas Trading Center platform, with a volume of 3.2-3.4 million MMBtu (about 65,000 tons), with LNG resources from the GCC country of UAE.
5. World Bank: the average global economic growth rate may fall to 2.2% by 2030
The World Bank released a report on March 27, saying that against the backdrop of slowing economic growth in major economies, the potential global economic growth rate will fall to its lowest level since 2000, with an average annual growth rate of 2.2% expected between 2023 and 2030.